The following article contains information on and how to update your iPad to the latest available iOS update allowed by Elkhart Community Schools.
Apple releases iOS updates periodically throughout the year. To ensure security and functionality with applications Technology Services restricts the latest iOS version that iPads are able to update to. Currently there is a 60 day default deferment on iOS updates once released from Apple. Technology Services will have iPads download the newest updates for installation by the user of the device. After a period of time Technology Services may force update devices. To check and update your device manually please follow along with this article.
iOS updates will only occur when the battery is at 50% or higher or the device is plugged into power. Otherwise the updates will not start.
1. On your Home Screen please find the "Settings" app. In most circumstances you may have an alert on the icon showing the number 1.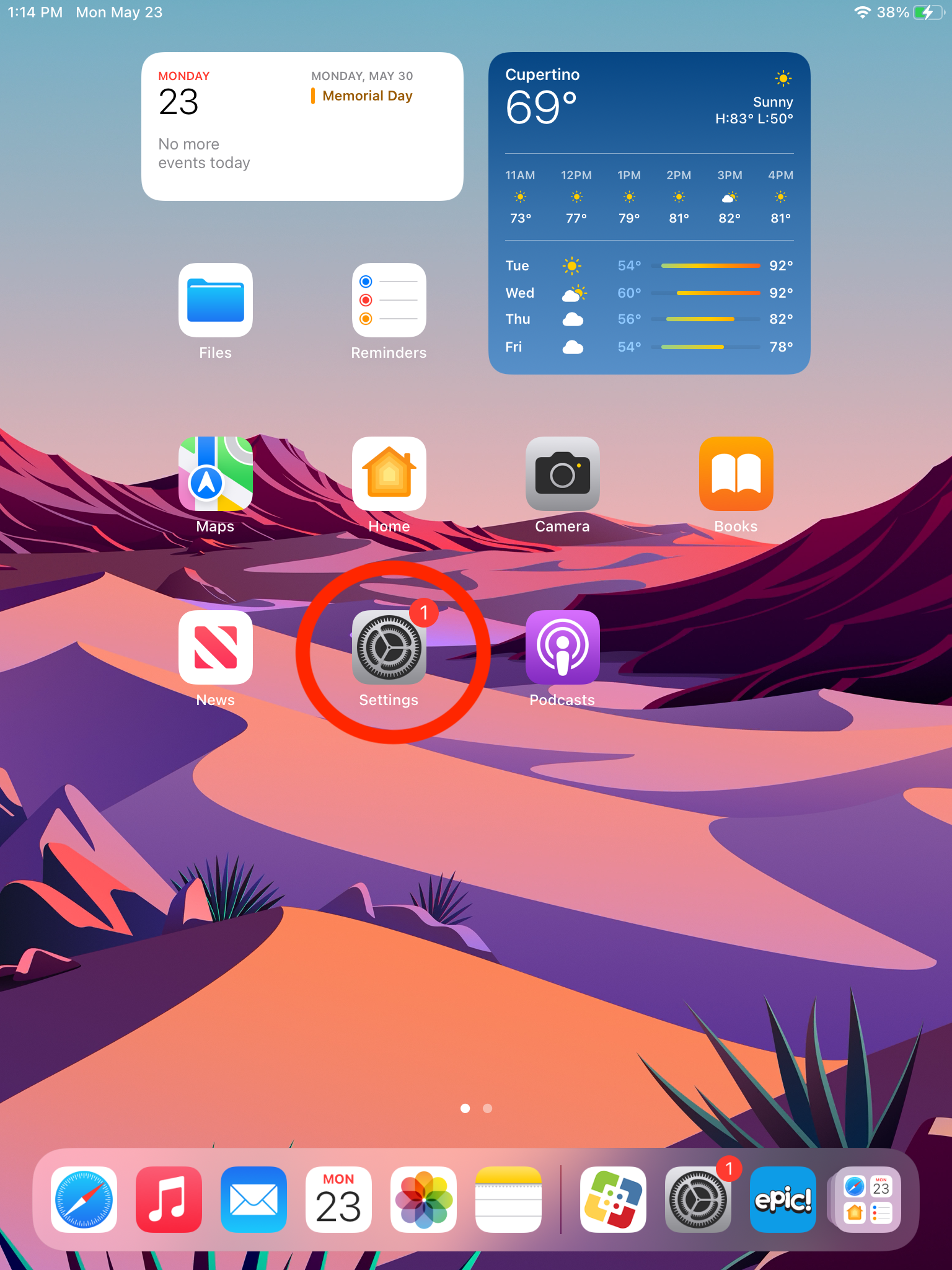 2. Once inside the Settings app tap on "General" to see more options.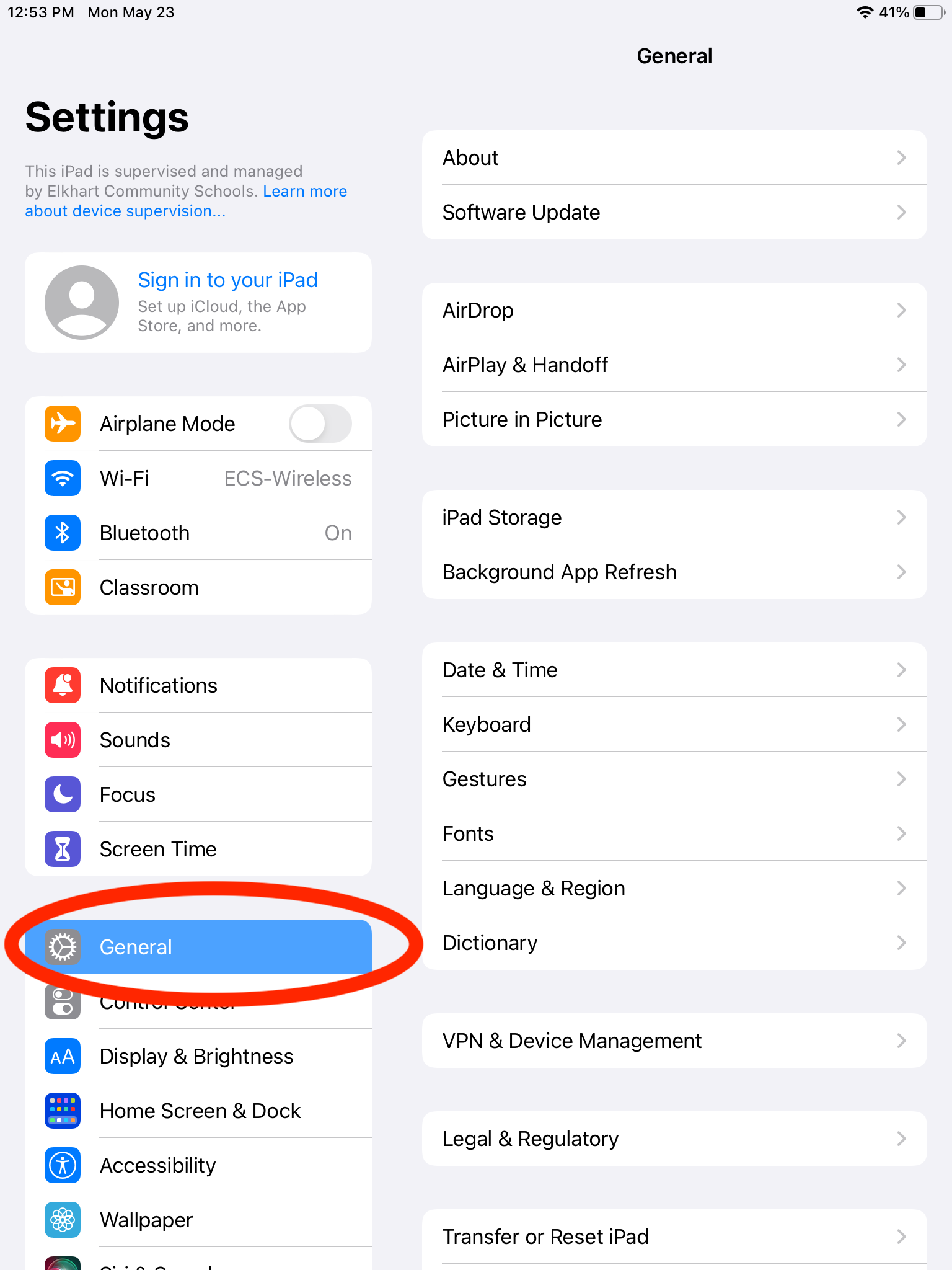 3. Tap the "Software Update" option on the right hand side.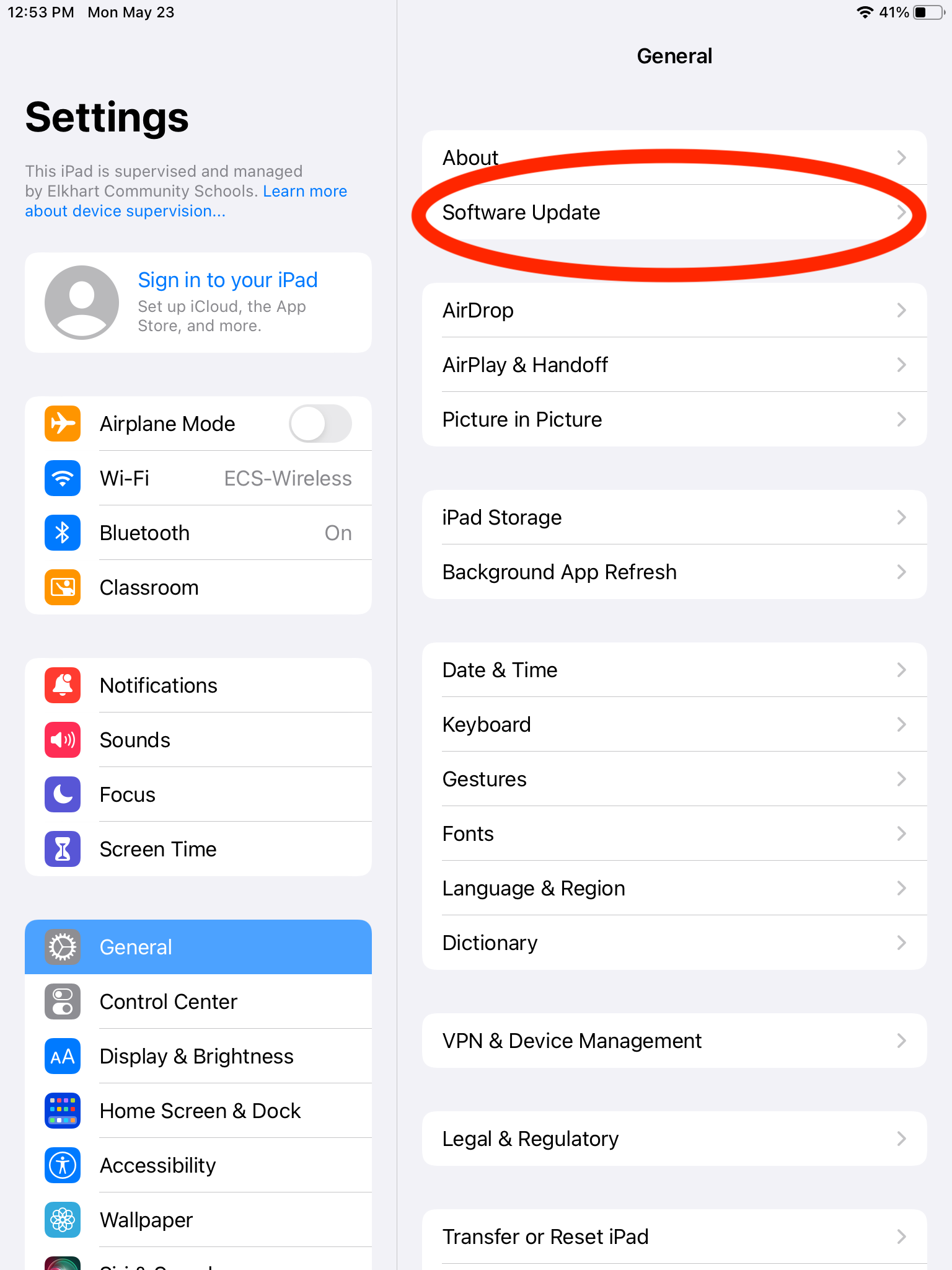 4. If an update is available for your device you will see a similar screen as below. For this example the iOS 15.5 update is displayed. Tap on the "Download and Install" option to begin downloading the software update. This will require a WiFi connection and could take some time to download and process. While downloading your device will be useable.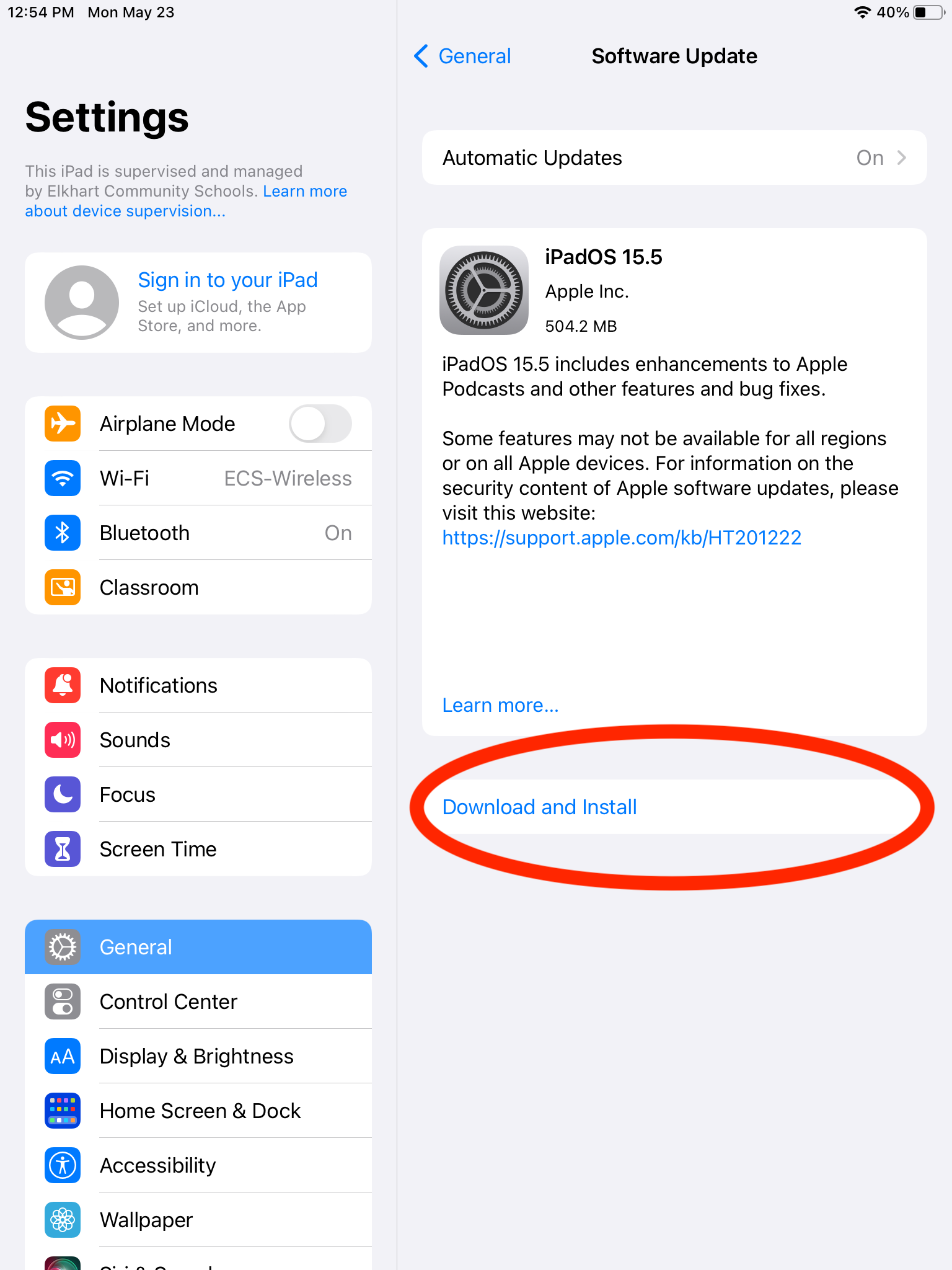 5. Once the update has downloaded you will see a new option to "Install Now". Tapping on this will start the update process immediately. During this time your device will NOT be useable. This process could take up to 30 minutes.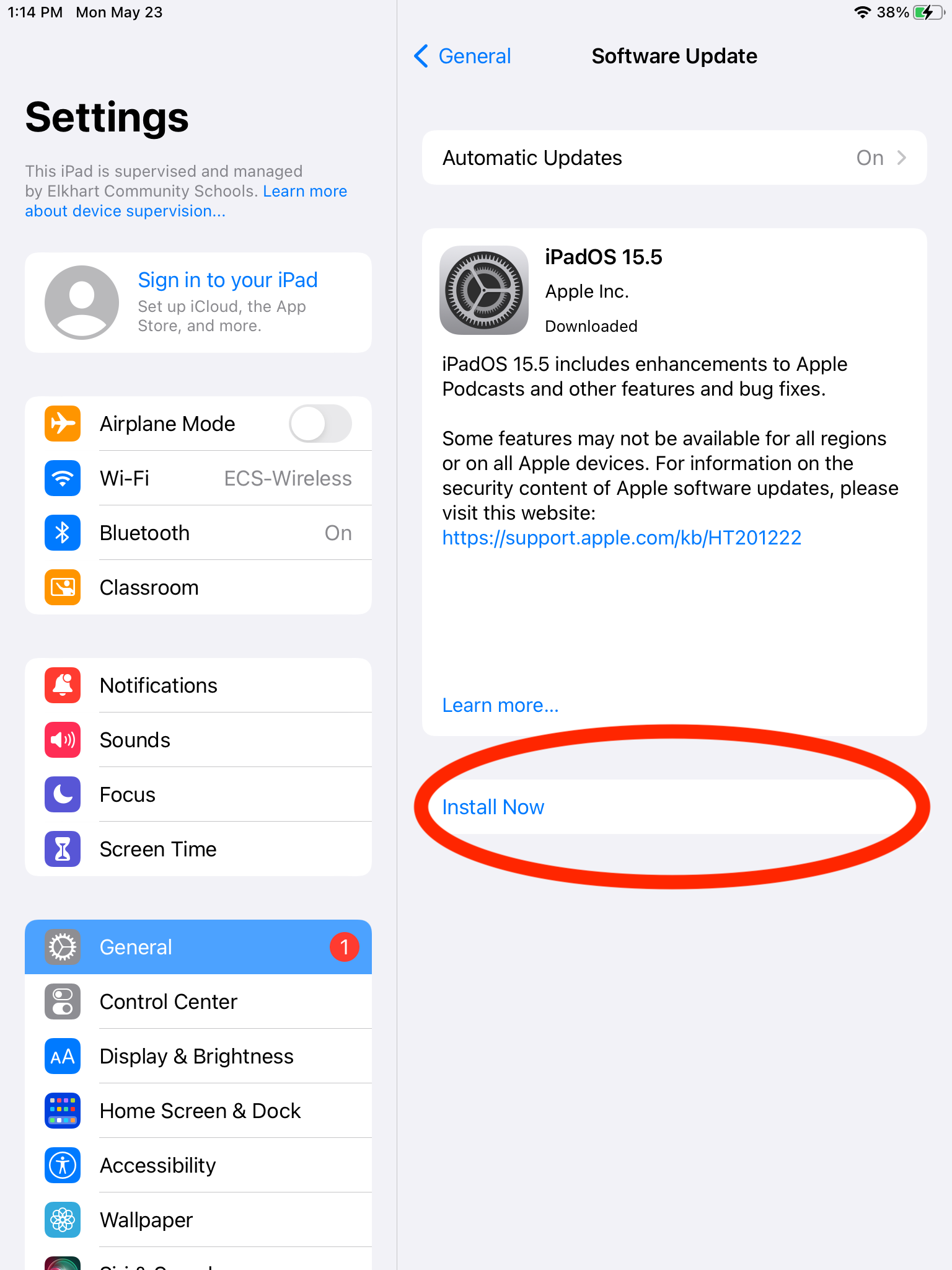 6. If the update has downloaded in the background on your device you may also see prompts similar to below. You may "Install Now" which will immediately start the update process. You may also choose "Later" which will provide you the option of scheduling the update for a more convenient time.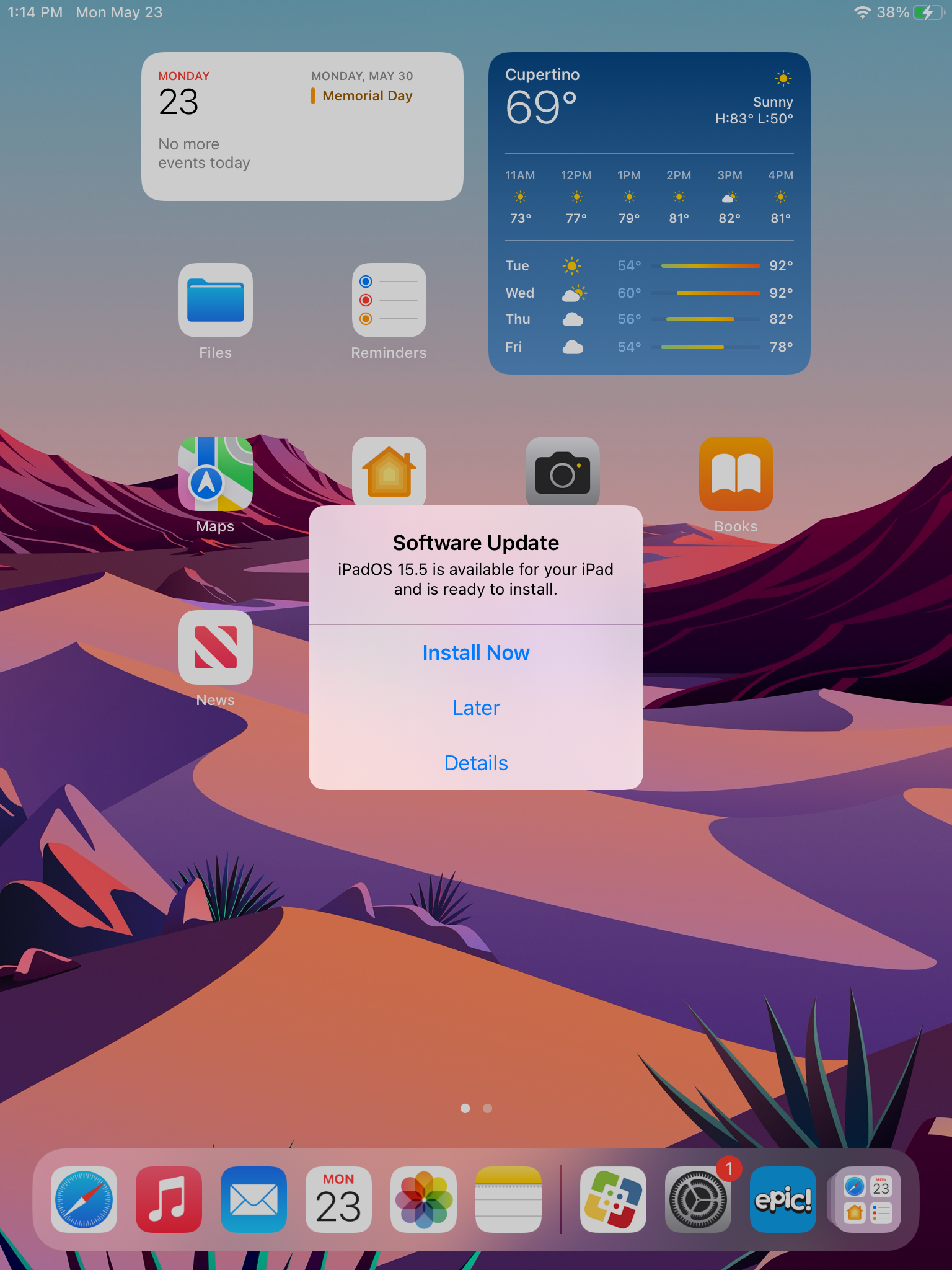 7. If you choose to install the update at a later time you will see a different prompt to either "Install Tonight" during the hours listed or to "Remind Me Later" which will prompt again to update at a later time. If you are choosing "Install Tonight" please ensure to plug your device into power to charge or the update may not install automatically during the listed times.