Spanish Translation: Click Here
All Seesaw classes will use student Google Accounts to sign in. Signing into Seesaw will also save your Google password to the iPad.
Turn on Password-saving
Open Settings.
On the left, select Passwords & Accounts.
Turn on AutoFill Passwords on the right.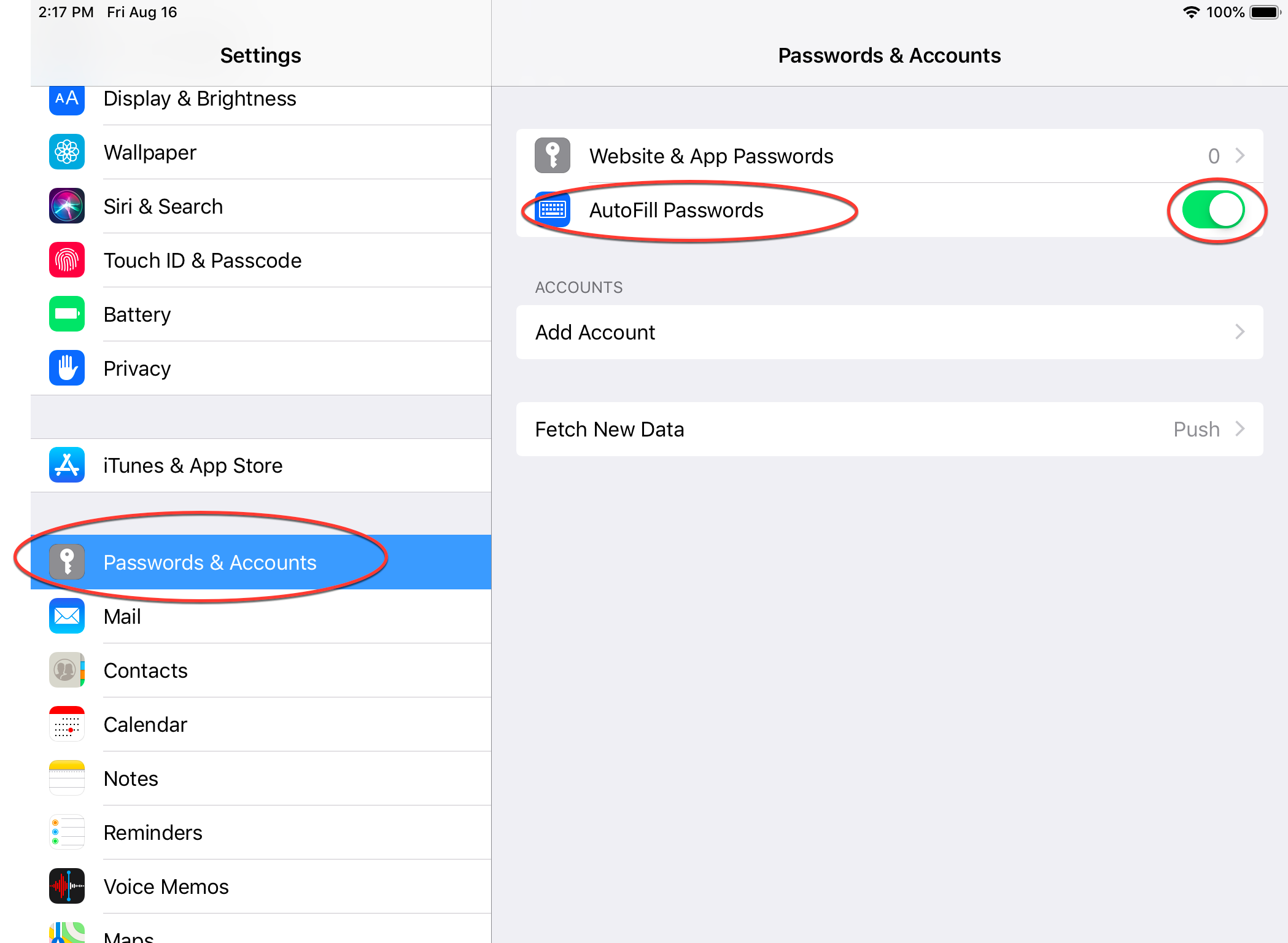 Sign in to Seesaw
If you don't have it downloaded, download the Seesaw app from Self-Service
Open the app.
Select I'm a Student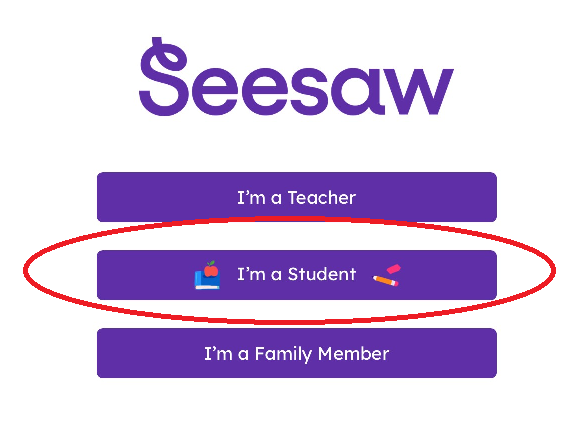 Select the bottom white button that says Sign in with Google.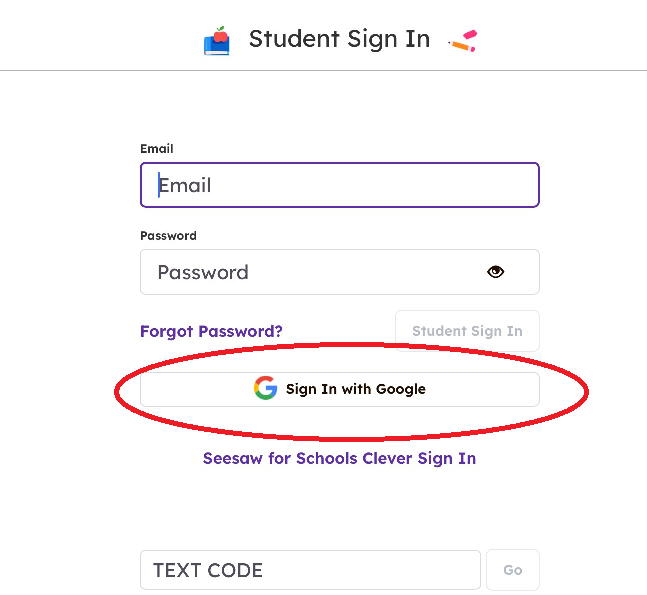 Select Continue when asked if you want to use google.com to sign in.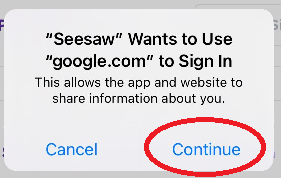 Students enter their full email address and password.

If their Google account is already saved, you can select the account in the popup to sign in.

Tap on Save Password to store the login information on the iPad (this option may not appear).
Tap on Allow when asked if you would like to get Seesaw notifications.
Students should now be logged in to all of their Seesaw classes
Students can move between classes by tapping their name in the upper left-hand corner