Why:
When asking students to login to google, students often struggle typing their emails due to their length. By creating a keyboard text replacement shortcut through settings, students emails will auto-populate as a text replacement.
Open Settings on the student iPad.



Select general.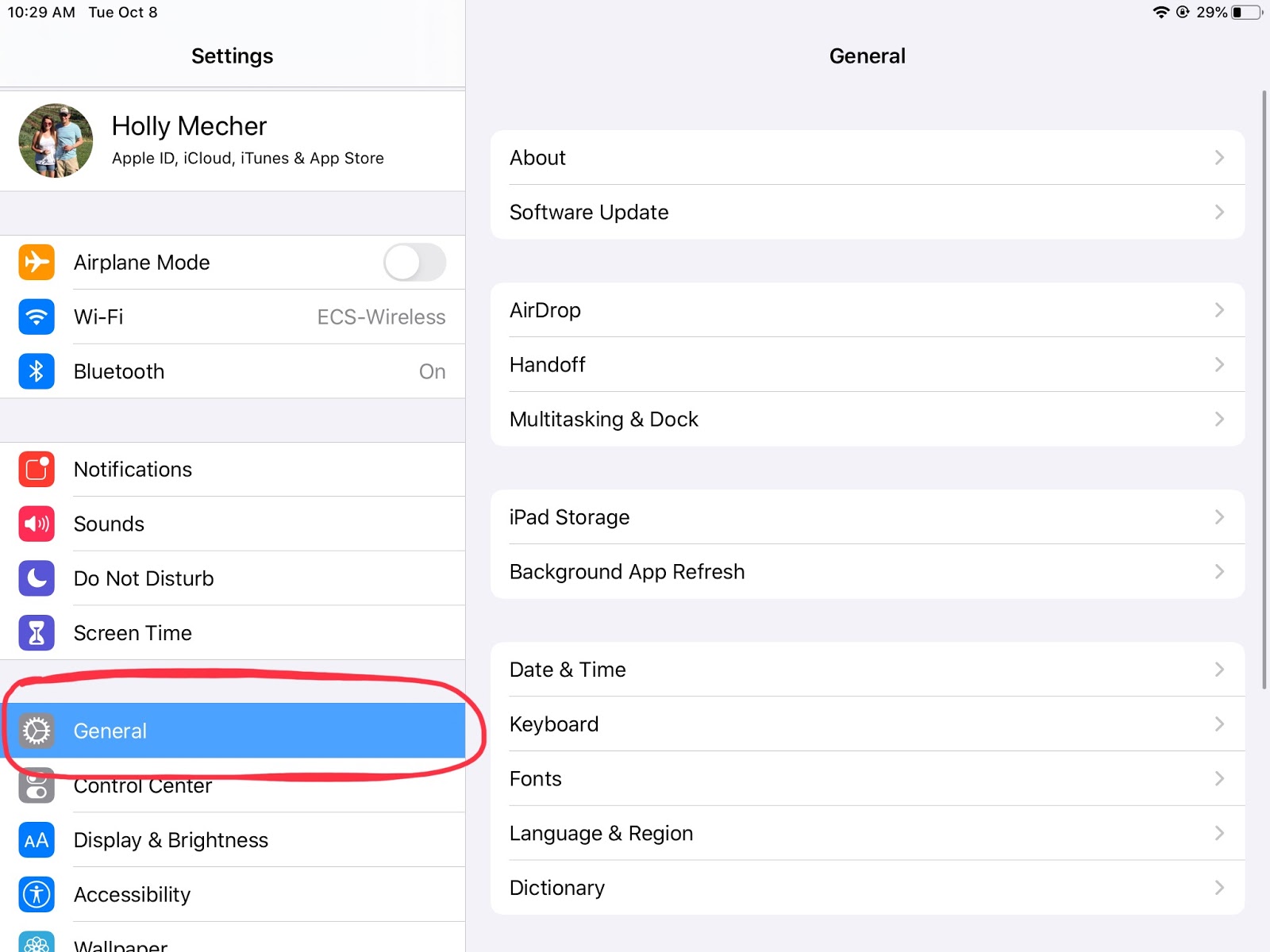 Select Keyboard.


Select Text Replacement.

Add a new text replacement by clicking the plus sign in the upper right hand corner.

Under "phrase" type in the students email. Under "shortcut", type in the first three letters of the students email. Then select save.

When logging into Google, if a student types the first three letters of their email, their email will auto-populate. You can select it by pressing the space button.

When typing their email in another location, student email will come up as a text replacement option in the keyboard. You can select the email by tapping on the text replacement in the keyboard.