You can manage your professional development registrations on the PD website. From your account, you can register, or cancel your registration, for events on demand.
Log into https://events.elkhart.k12.in.us with your ECS Google account.
On the Home Page, click an event to open the details sidebar.
To register, click on Register.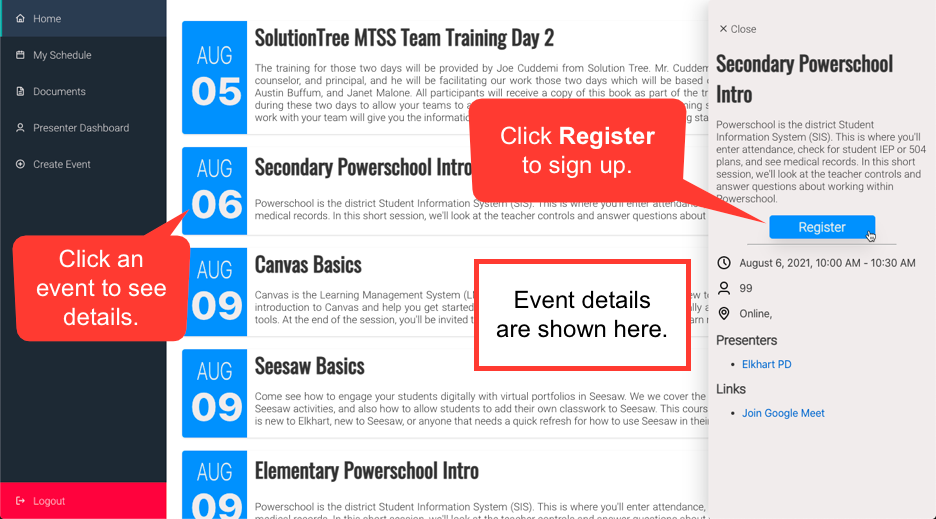 Upon registration you will receive an invitation via Google Calendar to the event. If you can no longer attend, it is important to cancel your registration in the same menu. When you cancel, you will also be removed from the Google Calendar event.