You can update your ECS password at any time. This is particularly important if you feel that your account may have been compromised. When you change your password, it updates your computer login, Google, Canvas, and/or Seesaw accounts.
1. On your laptop, iPad, or desktop, go to https://students.elkhart.k12.in.us.
2. In the top right corner of the page hit the Log in button.

3. Enter your Student ID# as your username and enter current password.
4. After you are signed in, click on Change Your Password on the left or use the Menu button in the top right corner and select Change Your Password from the list.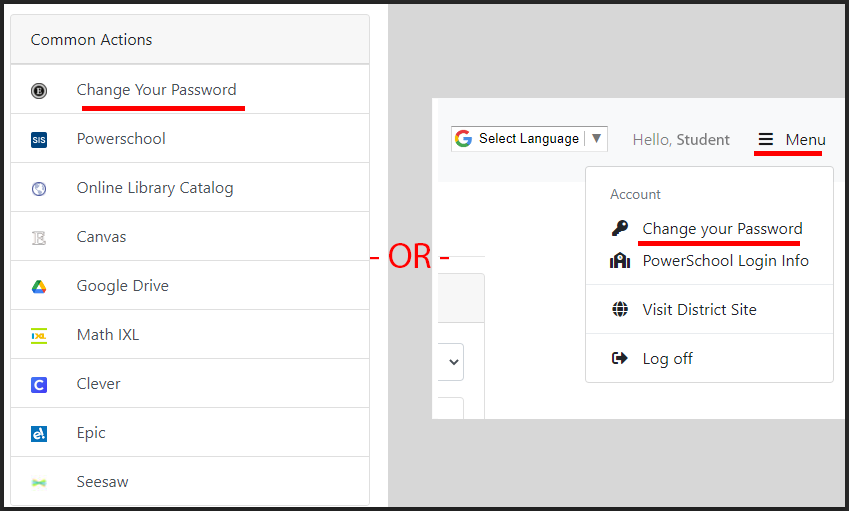 5. Follow the directions for changing your password.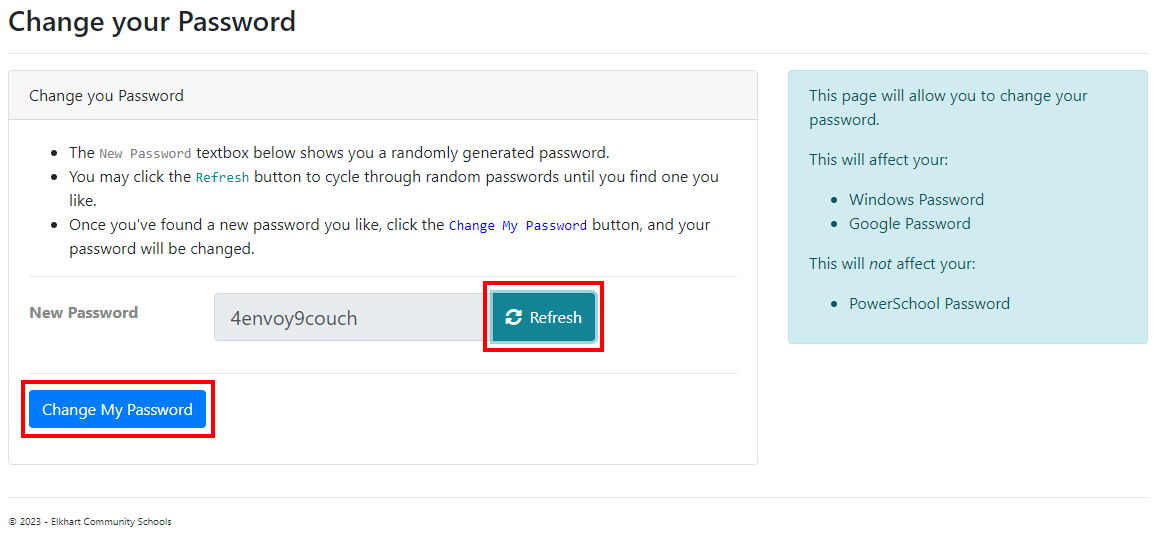 A random password is automatically generated for you. You may hit the refresh button until you find a password that you like.
Your password is not changed until you hit the Change My Password button. A new page will load to confirm that you have successfully updated your password.
6. Your Google, Canvas, Seesaw, and other synced accounts will update their passwords immediately and will require you to reenter your new password before you can continue to use these sites.