There are multiple ways to login to IXL.

1. Secondary Students: Login to IXL via Canvas
Students can log into IXL via Canvas. A student would open their Math or ELA class in Canvas and then would select IXL Learning from the ribbon on the left hand side.
2. Login to IXL using SSO (Single Sign On):
Students can login to IXL using SSO (Single Sign On). Click on the link www.ixl.com/signin/elkhartcs and sign in using your ECS gmail and password.
3. Login to IXL using IXL.com:
If you are trying to login to IXL for the first time on a student ipad, first have students download the app from Self Service. To login students will use their student username and add "@elkhartcs" to the end of the student's username. Student passwords are automatically set to be their first initial, last initial followed by the student ID number.
Ex: John Doe student ID # 123456
Username: jdoe123456@elkhartcs
Password: jd123456
Student information is brought in from PowerSchool 24-48 hours after finalization, the students need to have an STN number present in PowerSchool too.
4. For Primary Students, Login using Clever:
Choose the District Page and then launch IXL. Then click on Sign in with Google, and sign in using your Google Credentials.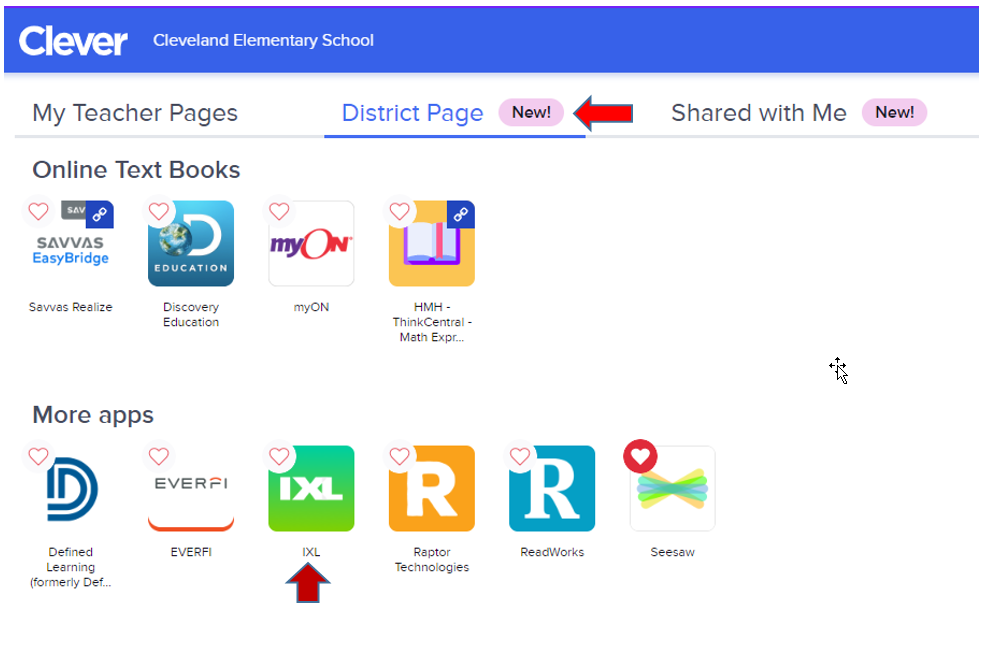 5. Log in with the App
Download the App from self-service. Students should log into the app by using the "Sign in with Google" feature.
If the "Sign in with Google" feature is missing for student or for teacher iPads, please follow the steps below. You should only have to do this once.
Settings > IXL > Custom Sign-In > Type elkhartcs into the custom sign-in box
Open your settings. Scroll down to IXL in the left-hand menu. Select IXL. Tap on "Custom Sign In" and type elkhartcs. Reopen IXL. Tap "Sign in". Students should now be able to select "Log in with Google".