This article will provide assistance for both teachers and students regarding logging into Think Central. Below you will find a login link and a quick start guide for teachers.
Login Link for Teachers and Students
Quick Start Guide for Teachers
Clever
You can also login to Clever and launch the HMH Math Expressions from your Clever Portal/Dashboard. To login to Clever, click on the link below and choose your login type and login using Google.
If you are experiencing issues with the site loading or not being able to click on a feature such as Games or Fluency, please try the following:
1. Disable Block Pop-ups on the iPad
Note that this only applies to Safari on the iPad. If you or your students are using Chrome, you're prompted to allow the popup to launch without making any other changes.
In the iPad Settings, find the Safari options on the left. Then, find Block Pop-ups on the right and turn it off.
If you are prompted to allow pop-ups, choose yes to allow the popups.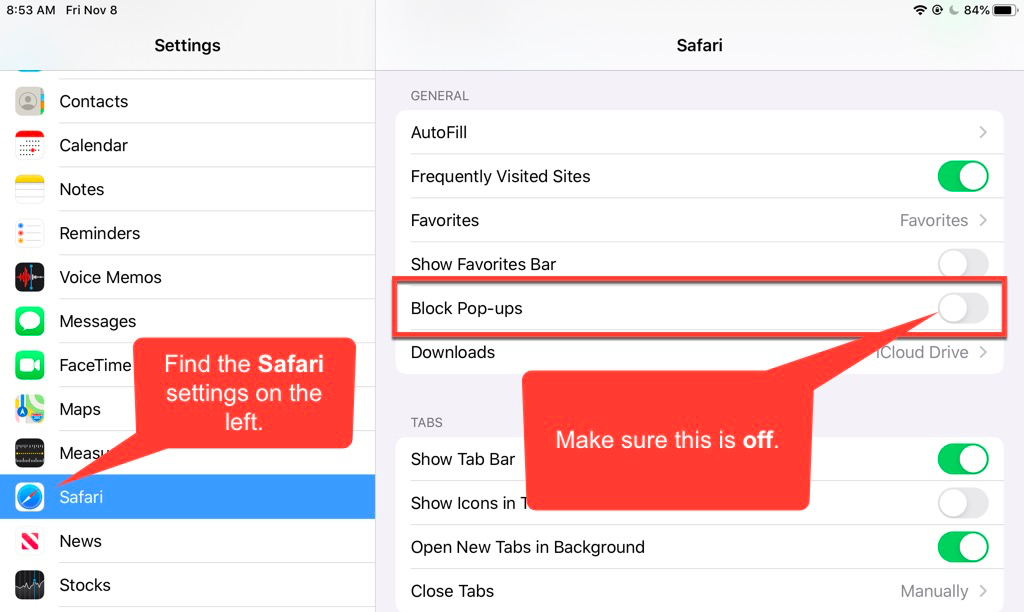 2. Disable Prevent Cross Tracking on the iPad
Open your settings and find Safari in the left-side menu. On the right, turn off Prevent Cross-Site Tracking.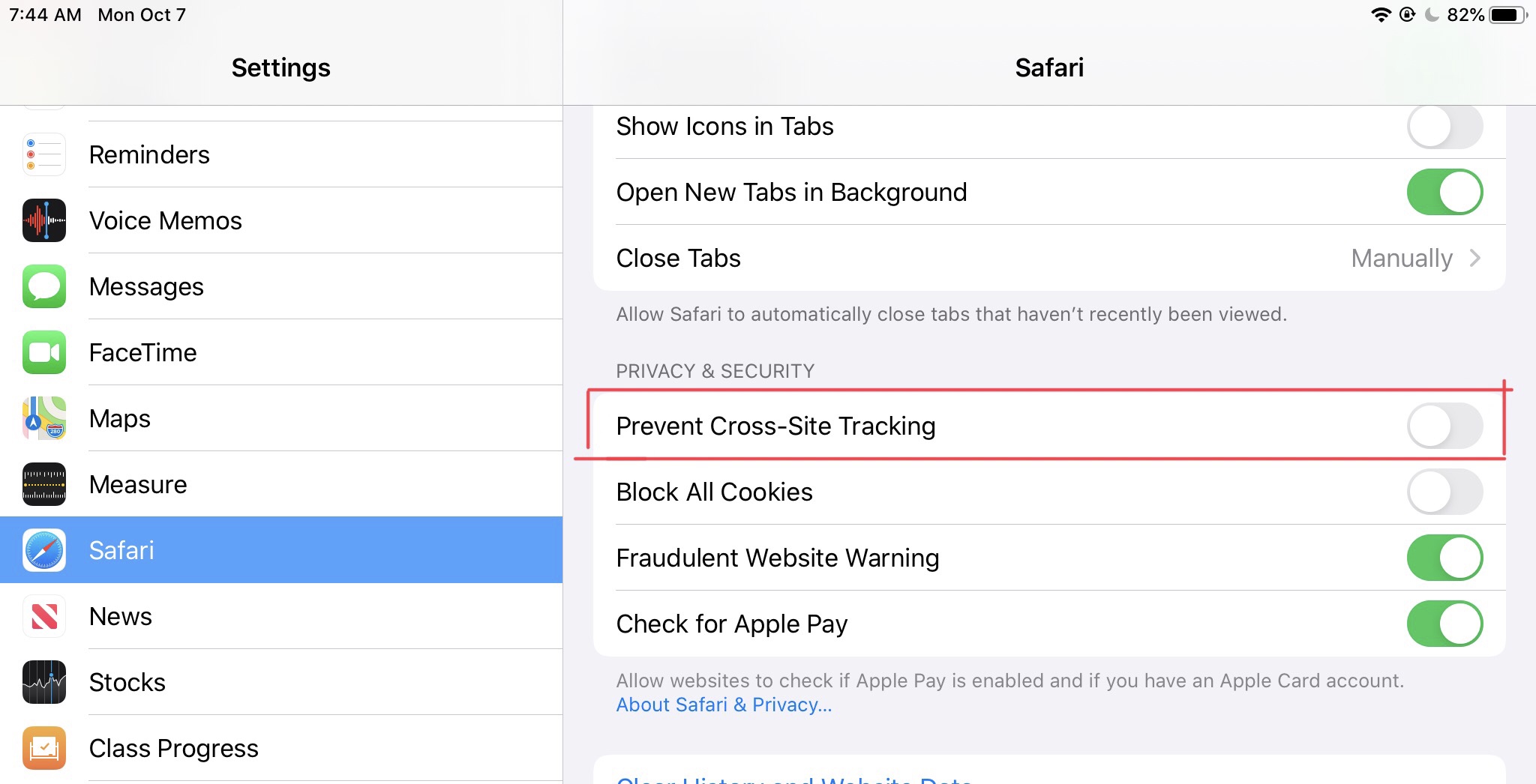 3. Enable JavaScript in Safari
Open your settings and find Safari in the left-side menu. On the right, click on Advanced and turn on JavaScript if it is not turned on.