If you are experiencing issues with the sites loading such as Savvas, Think Central, Discovery Education or other website applications, the following steps fix most issues.
1. Disable Block Pop-ups on the iPad
Note that this only applies to Safari on the iPad. If you or your students are using Chrome, you're prompted to allow the popup to launch without making any other changes.
In the iPad Settings, find the Safari options on the left. Then, find Block Pop-ups on the right and turn it off.
If you are prompted to allow pop-ups, choose yes to allow the popups.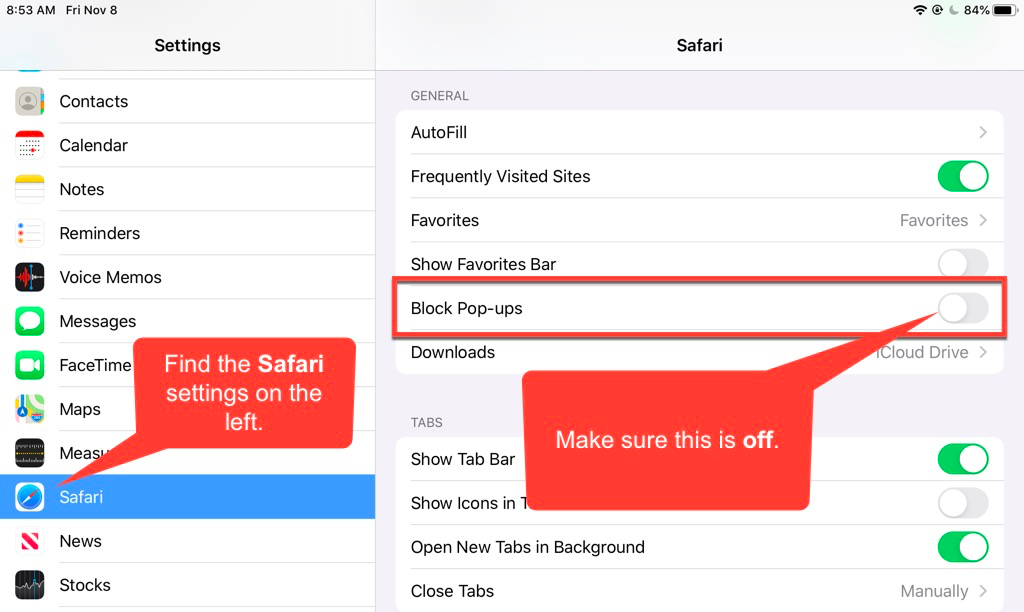 2. Disable Prevent Cross Tracking on the iPad
Open your settings and find Safari in the left-side menu. On the right, turn off Prevent Cross-Site Tracking.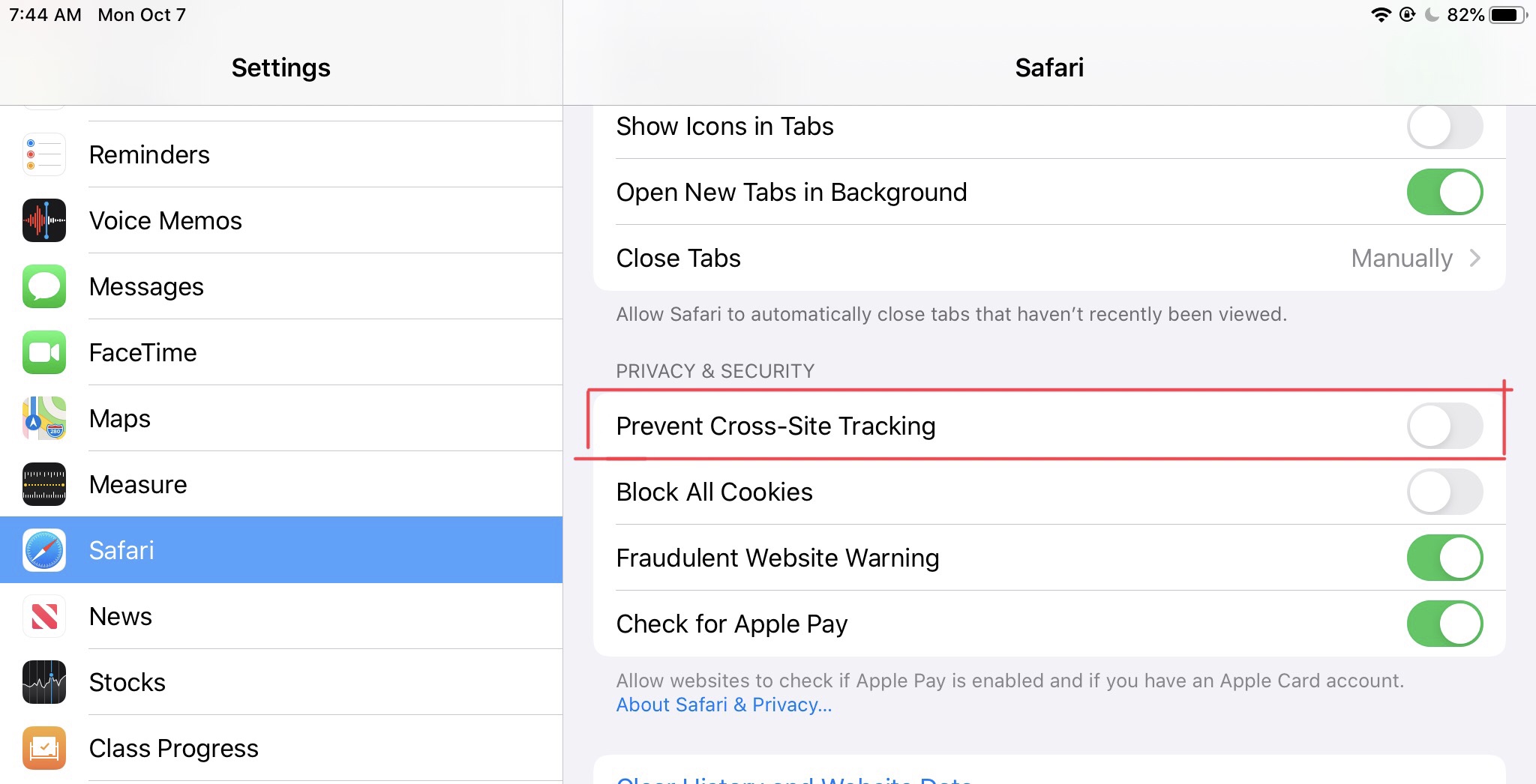 3. Enable JavaScript in Safari
Open your settings and find Safari in the left-side menu. On the right, click on Advanced and turn on JavaScript if it is not turned on.