When testing WIDA on iPads you will need to ensure that the DRC app has the Cross-Website tracking option enabled. If not turned on you will receive connection errors. This article will walk you through how to turn this option on.
1. Open the Settings app on the iPad.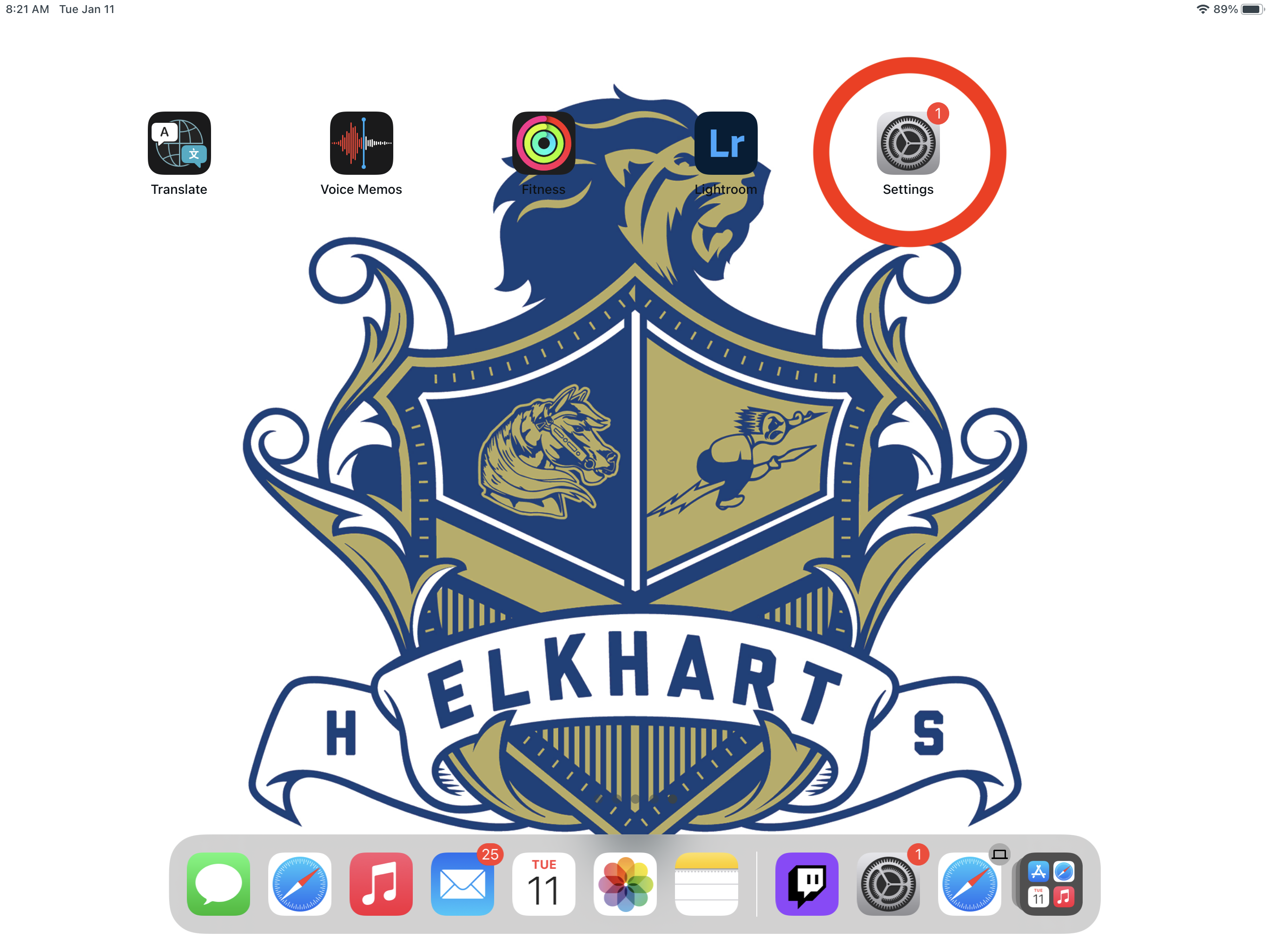 2. Scroll down on the left hand side to find the DRC INSIGHT app.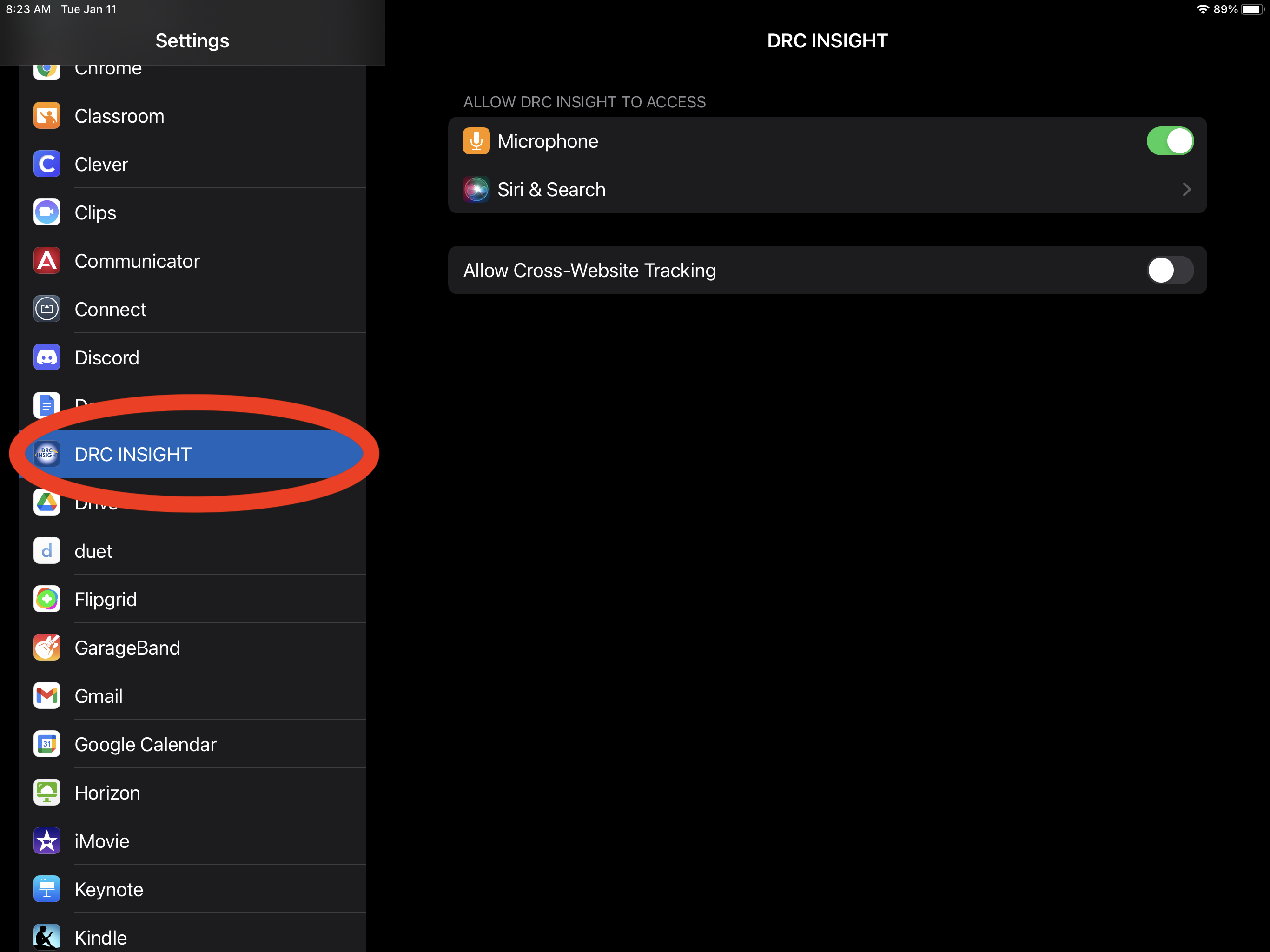 3. Tap the Allow Cross-Website Tracking option to turn it on. When enabled it should appear green.