This article will describe the necessary steps to log into state testing applications on an iPad when a student has an apostrophe in their name. You will need to turn off the Smart Punctuation option in the keyboard settings. For further instruction see below.
1. Find and open the Settings app on the iPad.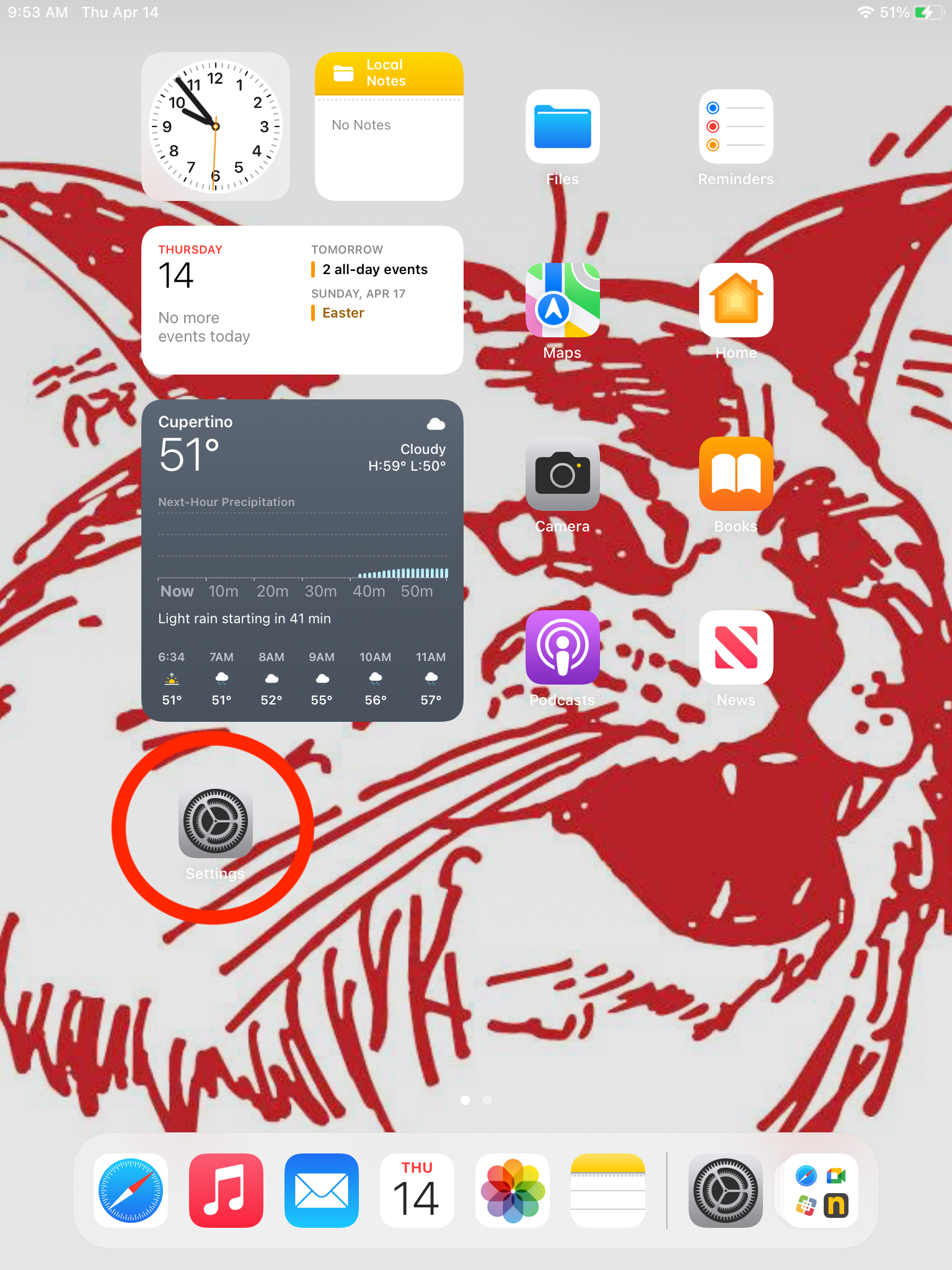 2. On the left hand side choose General.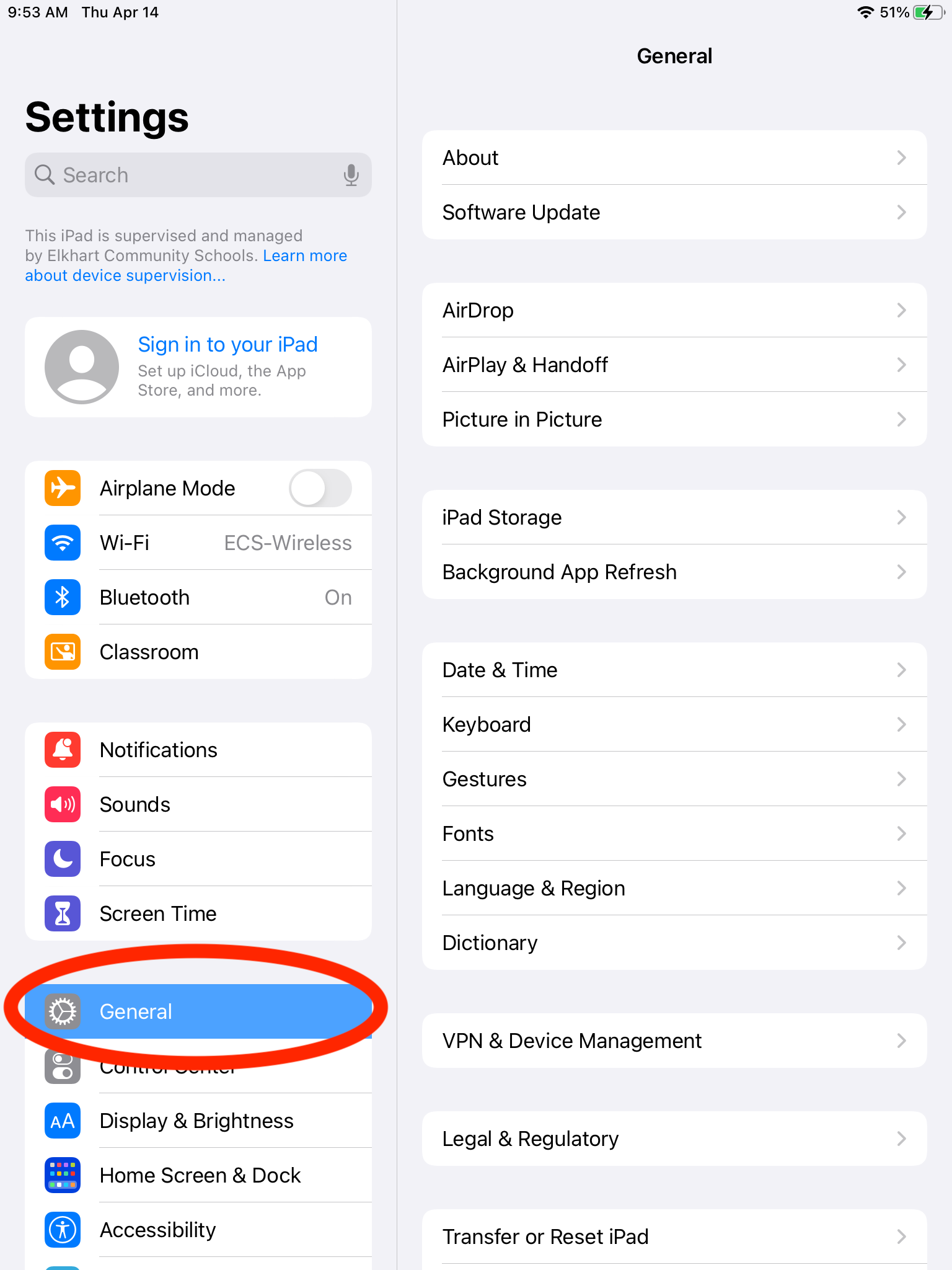 3. On the right pane choose Keyboard.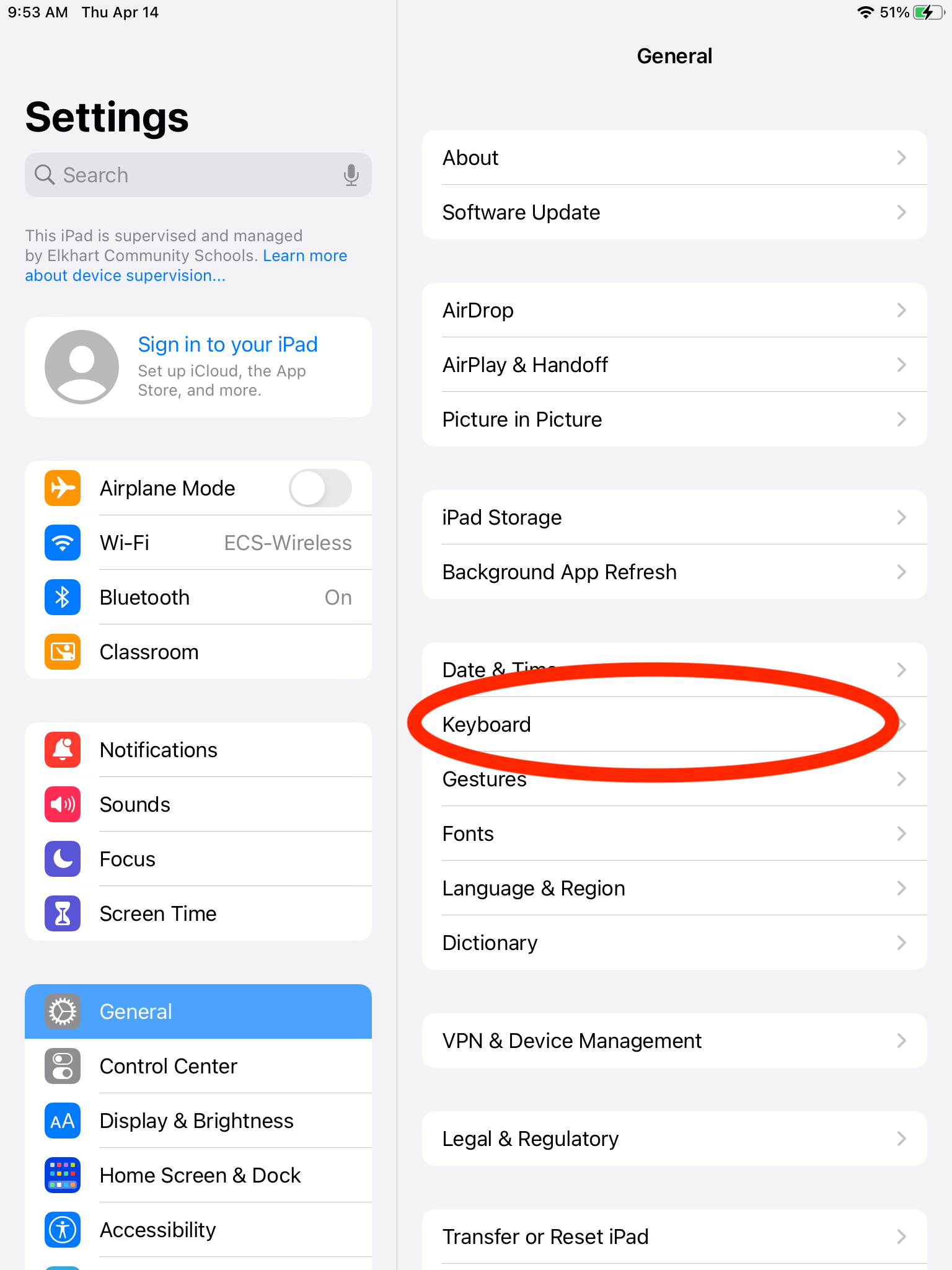 4. Choose the Smart Punctuation option and make sure the slider is greyed out. This indicates that it is turned off. If the slider is green tap it to turn it off. The screen below is in the off state. Once turned off please log into the testing platform again.