If your Seesaw class is set to not allow students to edit, there is still a way or students to edit their work and for you to give feedback on that work before they submit it.
Save as draft is a feature available in both journal posts as well as activities. Instead of selecting the green check mark when a student is done, they select "Save as Draft." This feature allows students to still edit their work as well as letting their teachers see their work and giving teachers the ability to give students feedback. Parents cannot see draft materials.
When a student "Saves as Draft," they would see their work show up in their journal with a yellow bar at the top(see image below). Students can then edit their work by hitting the edit button at the top or by selecting the 3 dots at the bottom. Because editing is turned off in the class settings, students will NOT be allowed to edit people and share their work with other students without teachers knowing.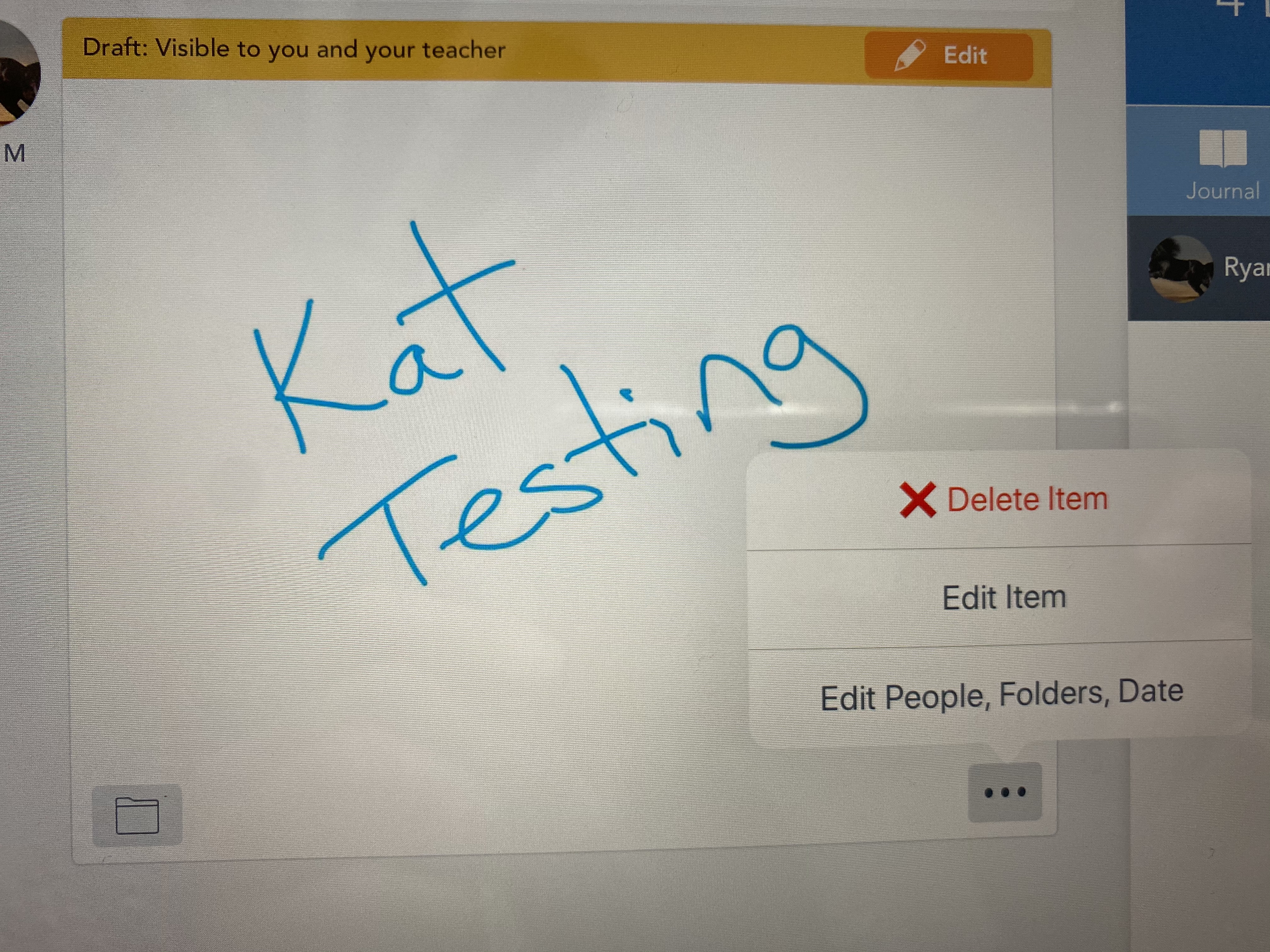 Teachers will see a students draft in their journal as well. It will have the same yellow bar at the top. Teachers can edit the students work and leave written or audio feedback for the students. Students can then correct their work and submit it when they are done.