Navigate to Settings > General.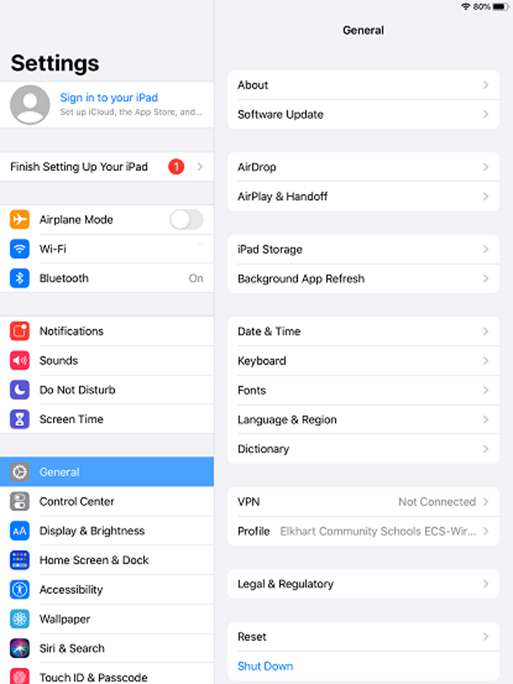 Scroll to the bottom of this list, there should be a button for Profiles. Select Profiles. On the following page you should see an Elkhart Community Schools ECS-Wireless profile listed, Select this certificate.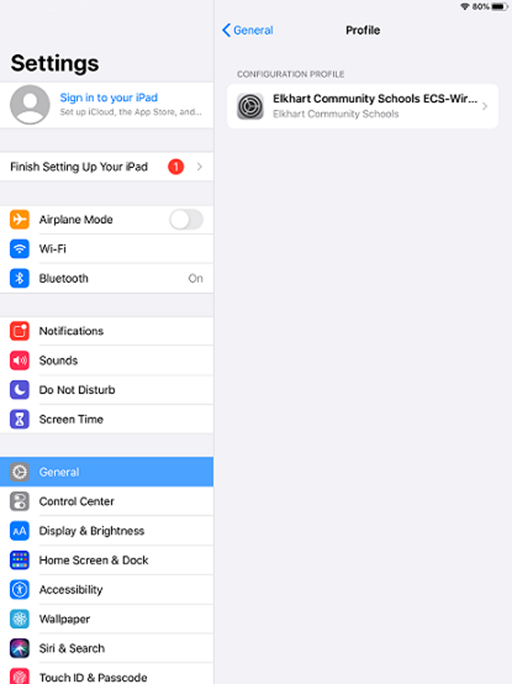 You will see a red Remove Profile button. Click Remove Profile.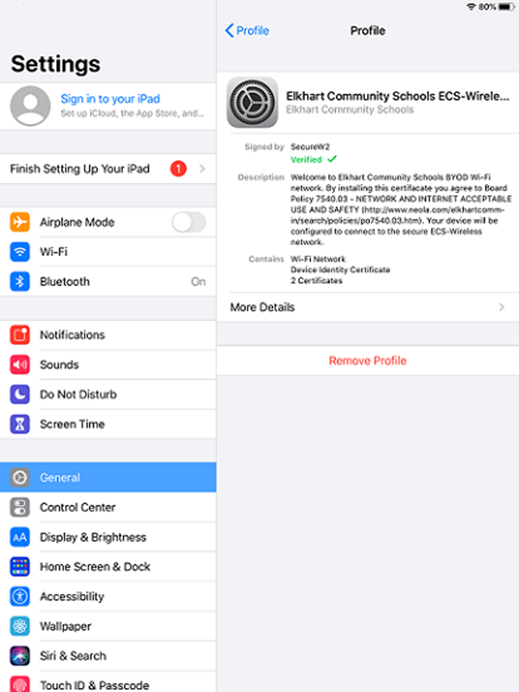 At this point you may be prompted to enter your phone's passcode. Once entered, a confirmation message stating Deleting this profile will change settings on your device. Click Delete.