Weak Signal, Move Closer
If you are too far from your router, you could be experiencing weak signal strength, which may be preventing your iPad from connecting to your WiFi. Try moving closer, this may resolve your issue.
Multiple Devices
The more devices connected and using WiFi can affect your connection and speed. If you or other people in the residence are using devices at the same time for things like: YouTube, Netflix, video games, surfing the web, etc., this can affect your WiFi performance. During school hours try limiting the amount of devices utilizing WiFi required activities.
Hard Reboot iPad
A common troubleshooting technique is conducting a hard reboot of the iPad. This can clear any glitches that slow down your iPad.
Press and hold

both

the home and the power button at the same time for at least 10 seconds until you see the Apple appear.
Disconnect and Reconnect to your home WiFi
There may be times when your iPad shows it is connected to your home WiFi, but the WiFi doesn't work. Disconnecting from your home network and reconnecting to your home network may resolve this issue. Please see the below instructions.
From your home screen, tap settings.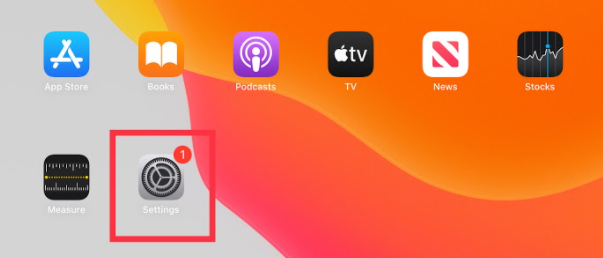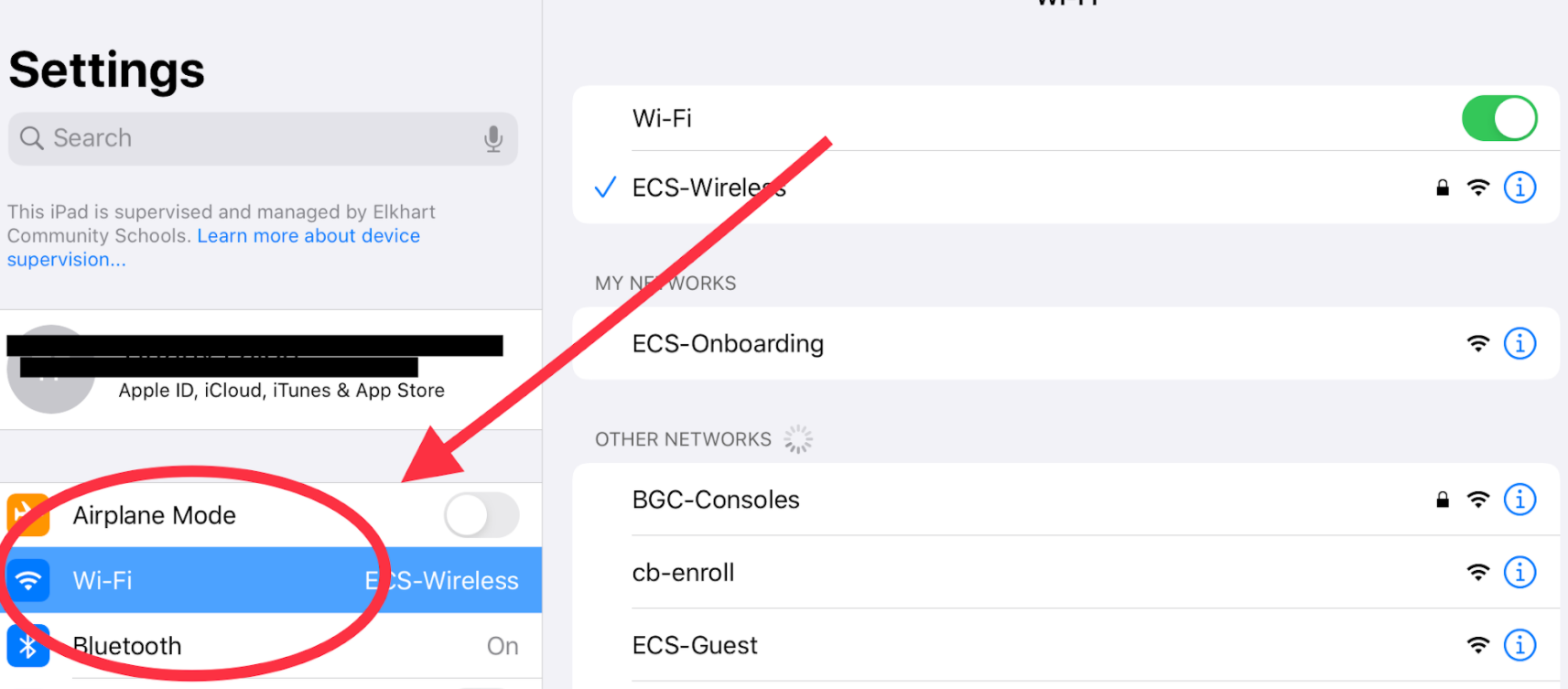 Toggle off the Wifi (no longer green).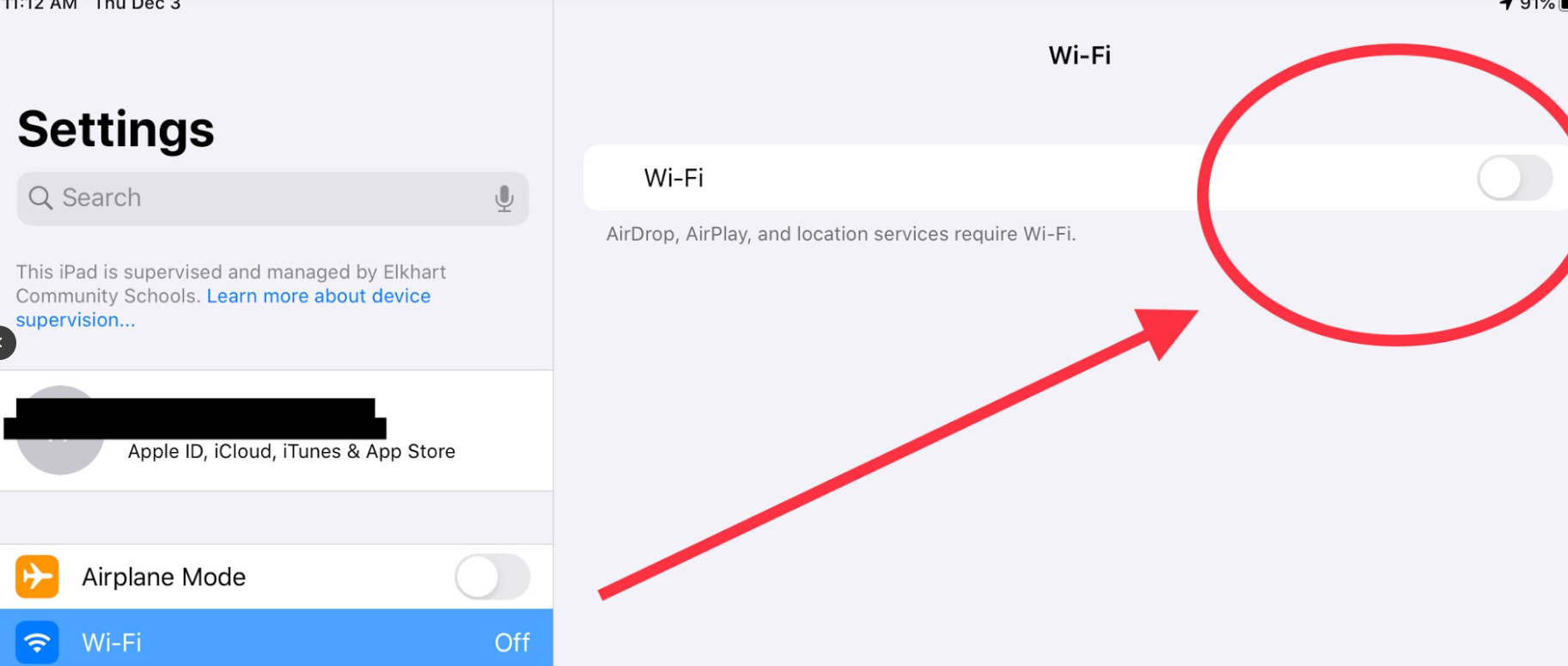 Toggle on the WiFi (turns green).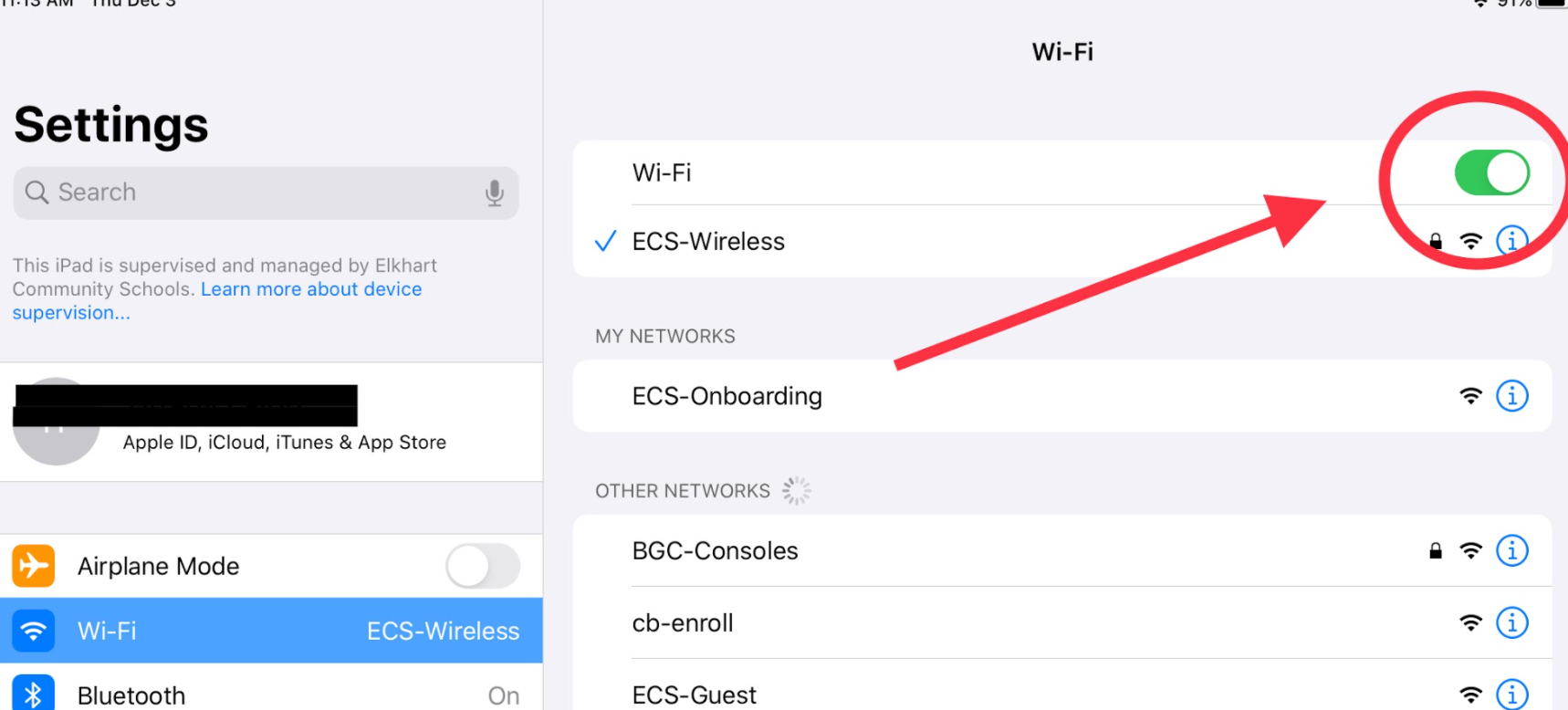 Reboot your Router
A simple reboot of your home router can resolve connectivity issues and speed issues. All you have to do is turn off the router for a few seconds and then power it back on. If you are not sure how to do this, please check your router manual and/or contact your service provider. Once you power on the router, it may take a few minutes to fully reboot and accept network connections.