If you're working with students on Keynote or Pages files in class, they can collaborate with one another on the live projects. Keynote and Pages have specific benefits over Google, but the sharing can be a little clunky. Use the steps below to collaborate on documents.
Steps
Open the Keynote presentation or Pages document.
Tap on the three-dot menu in the top right and select Collaborate With Others.
Select one of the email options (Mail or Gmail) to send a link to group members.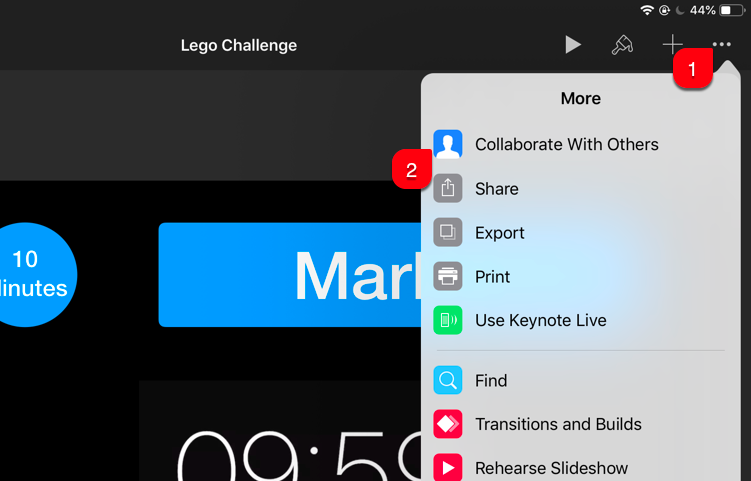 Notes
Students may receive an error when they try to share. All they need to do is delete and reinstall Keynote (or Pages, etc) from Self Service.
Sharing via email does not auto-fill addresses from the directory.
Apple ID emails sometimes differ from their school Gmail address.

If a student does not know their Apple ID email, they can check it in Settings. Tap their name in the top left and look for their iCloud address.