The district provides an app called PDF Viewer teachers and students can use to manage, mark up, and share PDF documents with one another. It needs to be downloaded from Self Services.
PDF Viewer allows you to:

Manage saved PDFs on your iPad or in iCloud Drive
Annotate PDFs with text, drawings, and media (embedded images)
Share sections of PDFs with others (specific pages)
Make annotations share editable copies with others.
After you install the app, you will be able to access PDFs from the Files app or from PDF Viewer.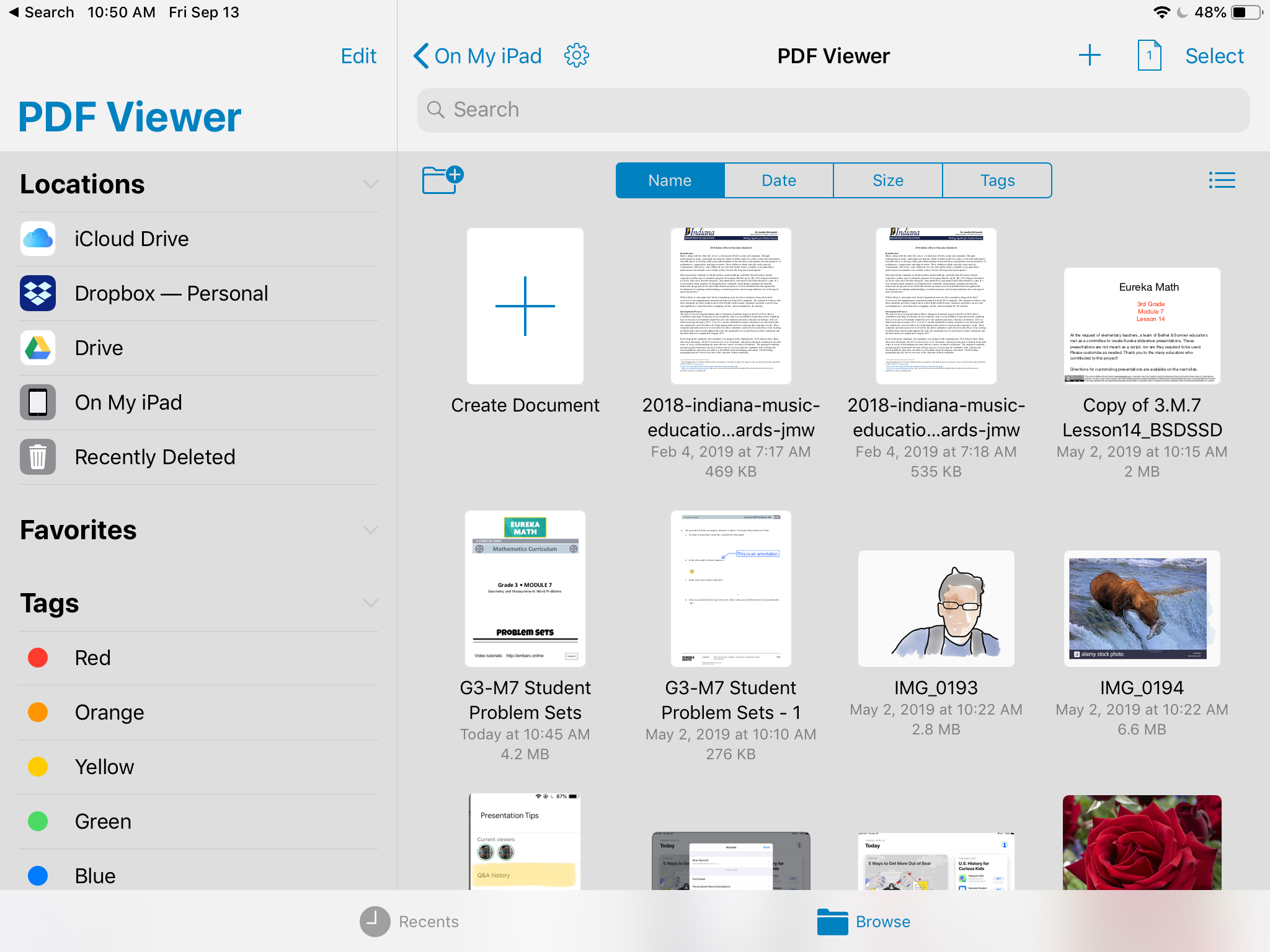 By default, PDFs are saved in the PDF Viewer main folder, but you can create subfolders to organize materials however you'd like.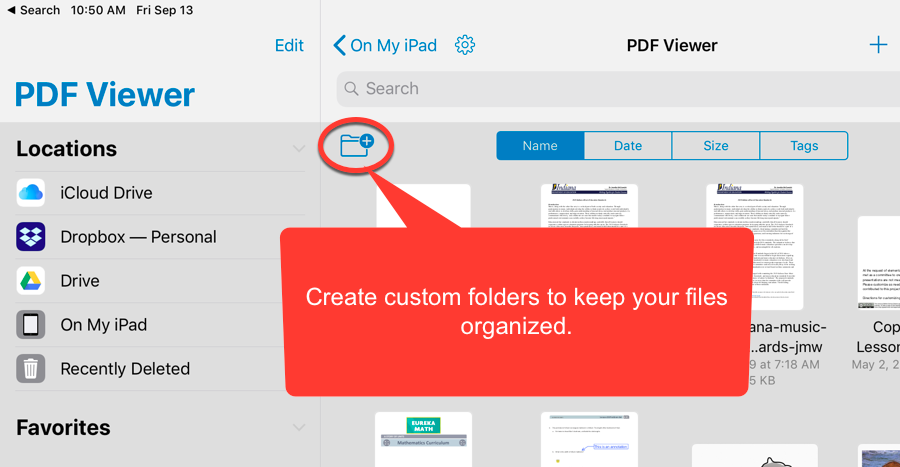 Saving PDFs
When the app is installed, you can save a PDF from Google Drive directly to the app. You can also store PDFs created from Safari into PDF Viewer to start editing right away.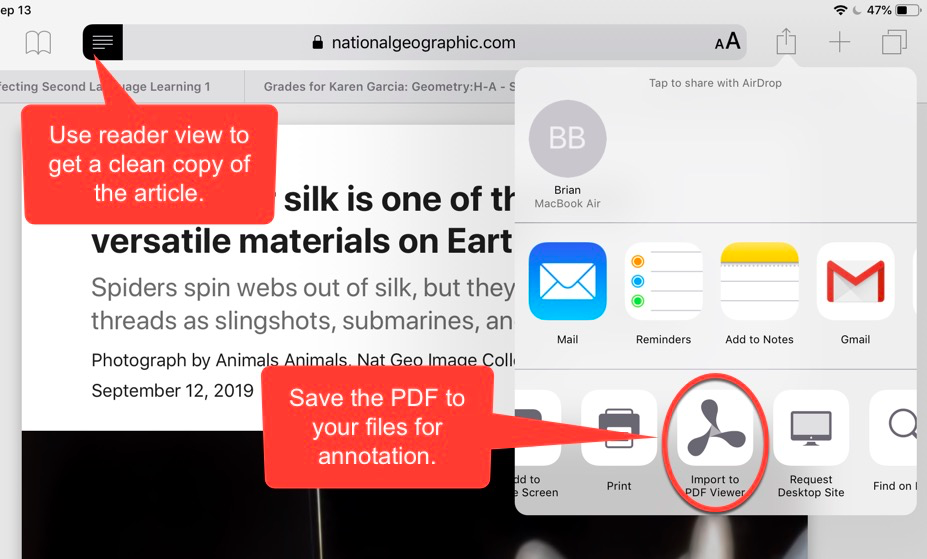 If you don't see Import to PDF Viewer available in your sharing settings, you need to enabled it by swiping all the way to the right, tapping More and then enabling PDF Viewer as a sharing option.