Keynote allows you to add drawings to a slide using the markup tool. Follow the steps below to add a drawing.
On your slide, tap on the + icon in the top right corner. Select the Photo menu (fourth on the right) and then select Drawing.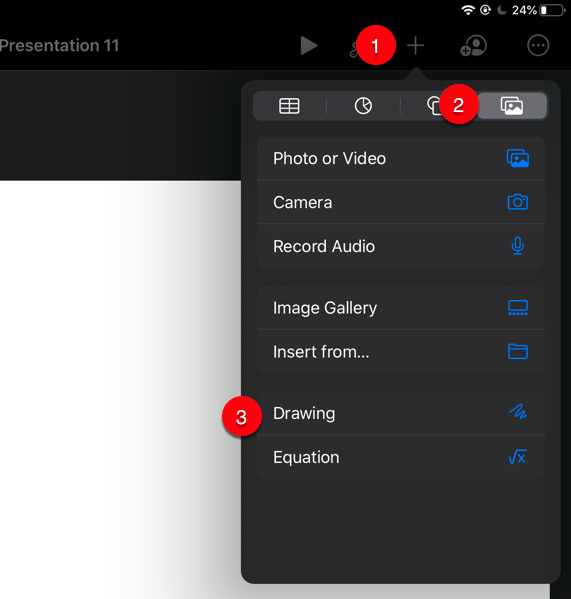 This opens a menu on the slide with different drawing tools. To change colors, tap on the color swatch on the right to choose a new color from the pop up menu. You can change each tool settings (line width, etc) by tapping it once you have it selected.