It can be helpful to students to have a template slide to use for an activity. Keynote allows you to define placeholders on slides: areas that will be replaced by text, images, or other media. Follow the steps below to add an image placeholder on a Keynote slide that can be used as a template.
Design Your Slide
Create a new slideshow in Keynote and create your slide template. To make an image a placeholder, start by adding an image to your slide. With the image selected (look for the blue dots around the edges) tap on the paintbrush tool in the top right. Then, tap Set as Placeholder.
You'll know the image is a placeholder because a small + icon is added to the bottom right corner of the photo.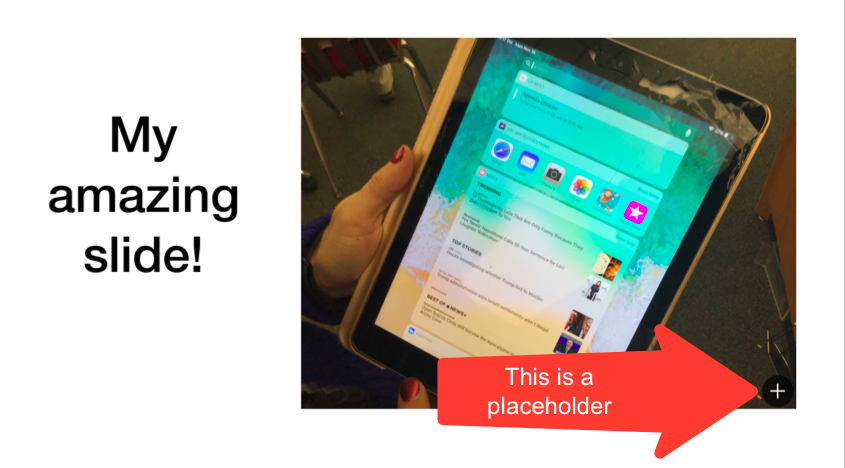 When students tap the + icon on the photo, they're given different options for adding their own photo or video to the slide.