If you have administrators or counselors who want to see into your Canvas class, you can add them as Observers. An Observer can see the course as as student, but does not have access to submit assignments. For more on the Observer role, Canvas has a helpful document outlining permissions. (Also, adding a user to a course as an Observer is a precursor to having a user added to your course as a Teacher. If you add the user as an Observer, then submit a helpdesk ticket with the user's name along with the link to the course, Tech Services can update the user's role to Teacher)
If you are trying to add a parent to your Canvas class, please use these instructions.
Add an Observer
Click People in the Course Navigation menu on the left side of your Canvas course.
Click +People.
Enter the email address of the user you want to add.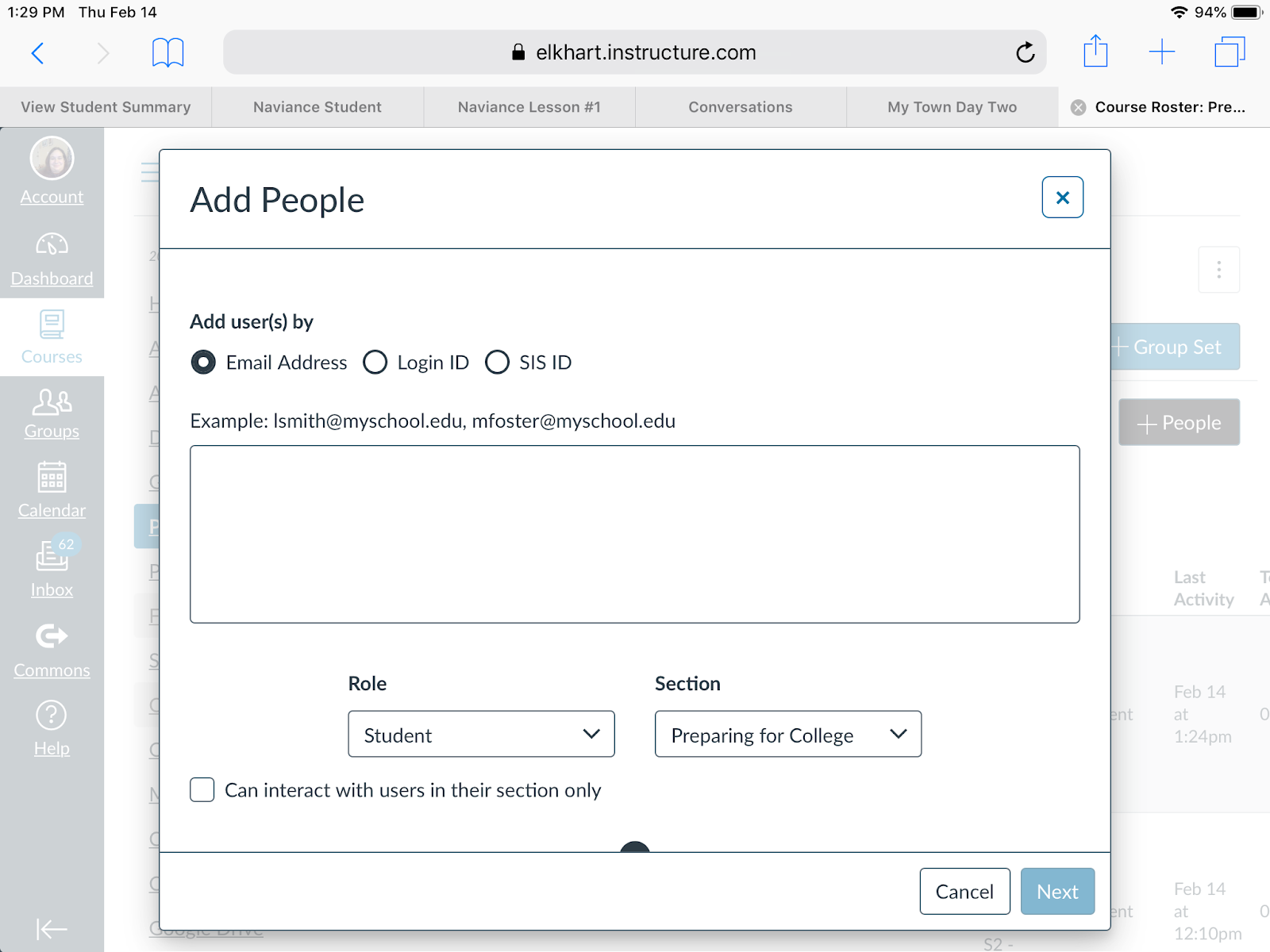 Select the role Observer.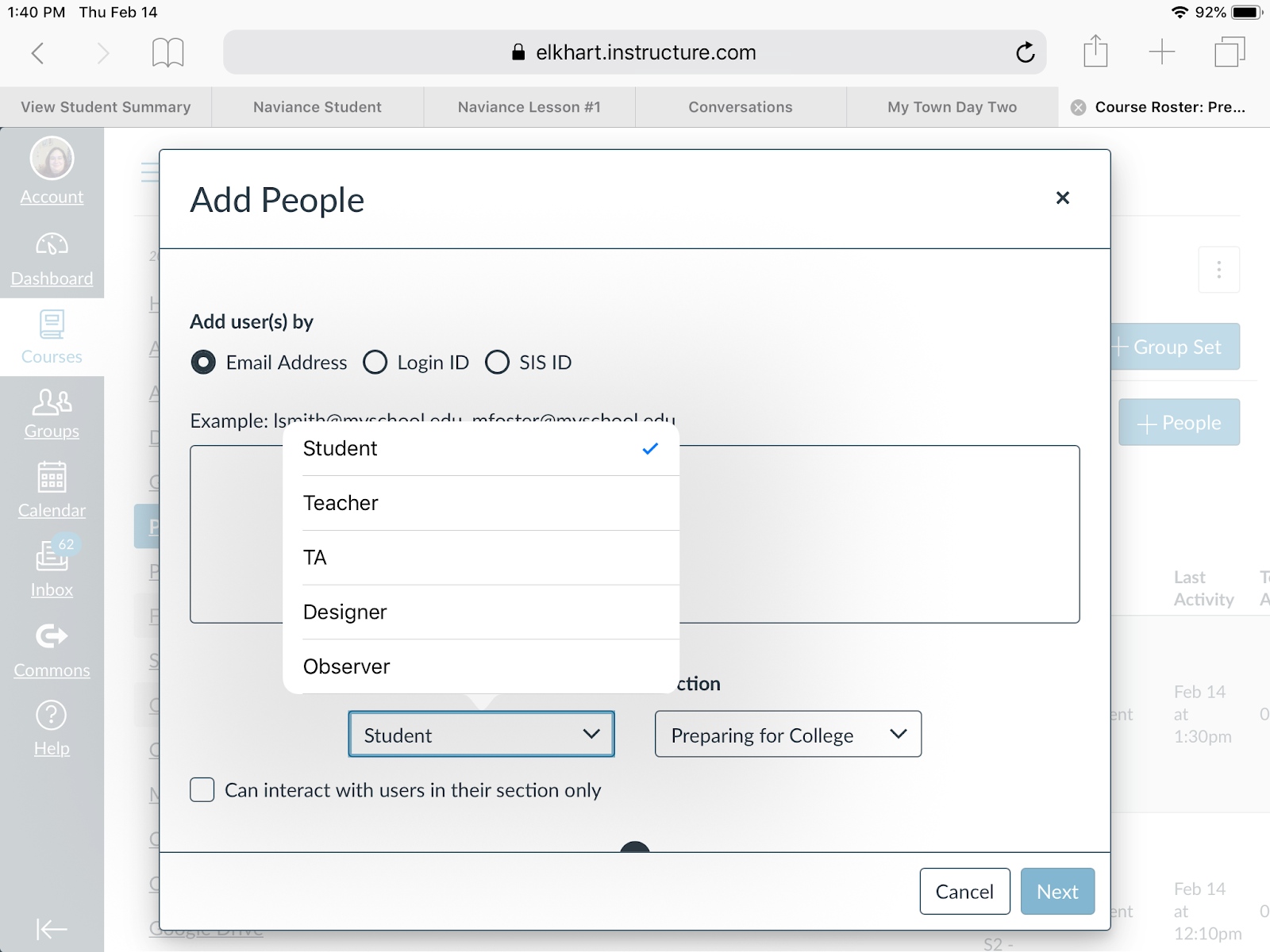 (If necessary, you can specify a section of the course to limit the Observer to.)

Click Add Users. The email address will be validated and the user will receive an email inviting them to join the course as a user.