EdPuzzle videos can cause problems if you try to watch them on an iPad through Safari. You will see an error similar to this: To fix the problem, you need to make a small change to Safari in your Settings.
Open Settings
Select Safari from the options on the left side.
Find Prevent Cross-Site Tracking on the right side and turn it off (see screenshot).
Reload the page and the video will load.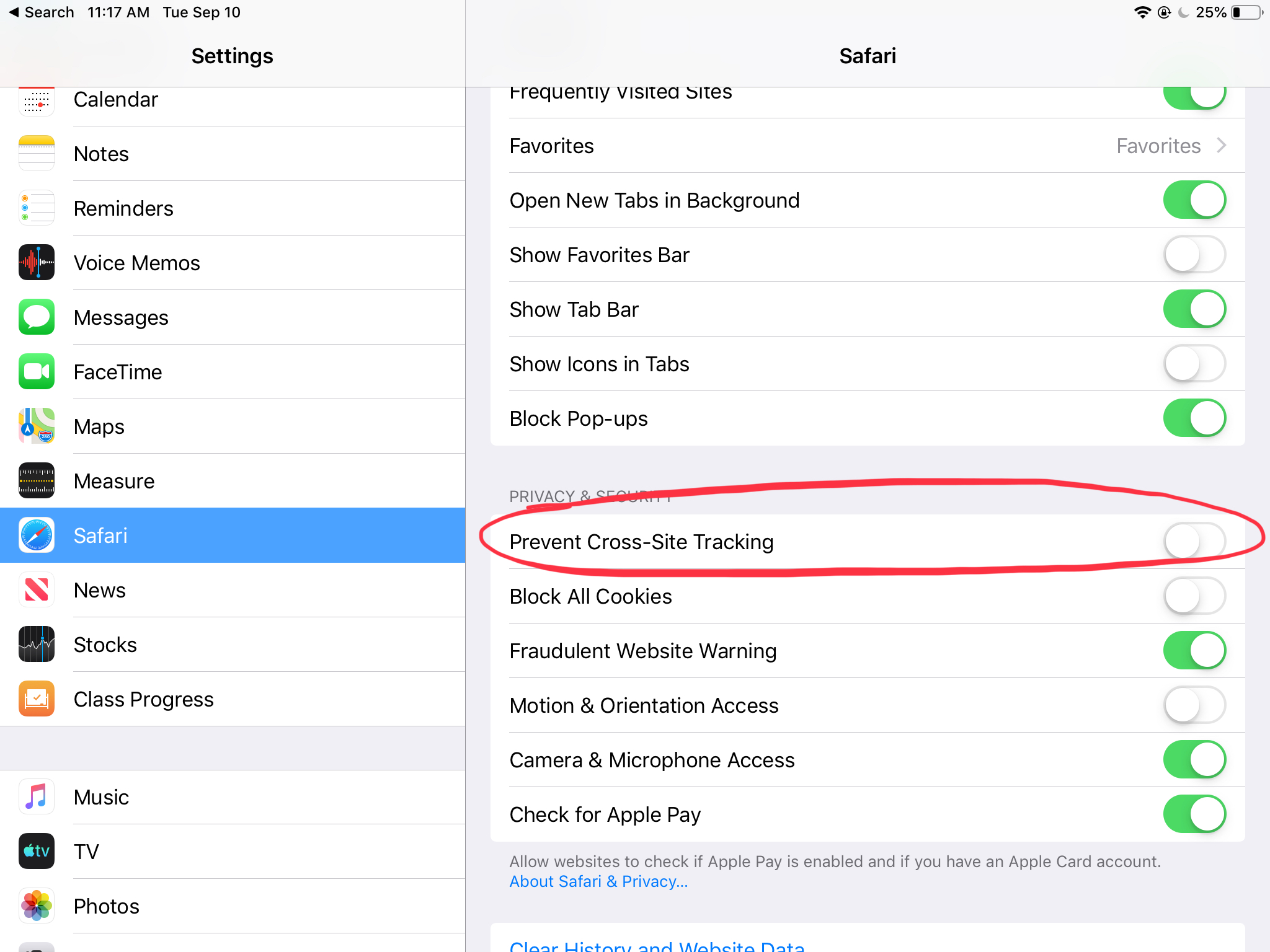 Reloading the page will load the EdPuzzle assignment correctly for you (or the student).