If students have email notifications enabled in Canvas, but they still aren't getting emails, they may need to confirm their email address in their settings.
Log into Canvas on Safari and click on the profile image in the top left corner. Then, click on Settings. On the right side of the page, click on the email address and a small popup will appear.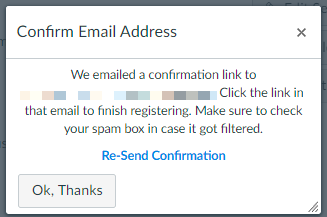 The student can click on Re-Send Confirmation to send it again. Then, log into Gmail and confirm the email address in the message from Canvas. At this point, email notifications will be delivered based on the rules the student has set in their Notifications preferences.